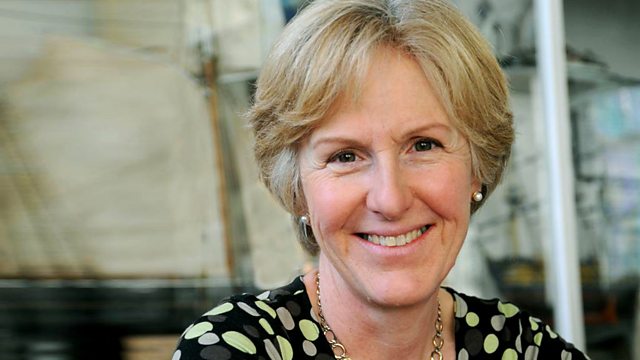 17/04/2014
Chamber music from members of the Gustav Mahler Youth Orchestra. Bach, Mozart and Schubert. With Catriona Young.
12:31 AM
Bach, Johann Sebastian [1685-1750]
Four Chorales
Ensemble of the Gustav Mahler Youth Orchestra
12:39 AM
Mozart, Wolfgang Amadeus [1756-1791]
Serenade in C minor K.388 for wind octet (K.384a)
Ensemble of the Gustav Mahler Youth Orchestra
1:02 AM
Schubert, Franz [1797-1828]
Octet in F major D.803
Ensemble of the Gustav Mahler Youth Orchestra
1:49 AM
Noskowski, Zygmunt (1846-1909)
Symphony No.3 in F major 'From Spring to Spring'
Polish Radio National Symphony Orchestra in Katowice, Szymon Kawalla (conductor)
2:31 AM
Mendelssohn, Felix (1809-1847)
Octet for strings (Op.20) in E flat major
Norwegian Radio Orchestra, Pietari Inkinen (conductor)
3:04 AM
Mussorgsky, Modest [1839-1881]
Pictures from an exhibition for piano
Fazil Say (piano)
3:37 AM
Weber, Carl Maria von (1786-1826)
Overture - Peter Schmoll und sein Nachbarn (J.8)
Netherlands Radio Chamber Orchestra, Antoni Ros-Marbà (conductor)
3:47 AM
Handel, Georg Frideric (1685-1759)
Cara sposa, amante cara - aria from 'Rinaldo' (Act 1 scene 7)
Graham Pushee (countertenor), Australian Brandenburg Orchestra, Paul Dyer (artistic director)
3:57 AM
Suriani Germani, Alberta (b.19??)
Partita
Branka Janjanin-Magdalenic (harp)
4:07 AM
Haydn, Joseph (1732-1809)
Sonata for piano (H.16.34) in E minor
Ingrid Fliter (piano)
4:18 AM
Albinoni, Tomasi (1671-1750)
Oboe Concerto in D minor (Op.9 No.2)
Carin van Heerden (oboe), L'Orfeo Barockorchester, Michi Gaigg (director)
4:31 AM
Telemann, Georg Philipp [1681-1767]
Concerto Polonaise TWV 43:G4;
Arte dei Suonatori (ensemble)
4:40 AM
Fauré, Gabriel (1845-1924)
Nocturne No.1 in E flat minor (Op.33 No.1)
Jean-Yves Thibaudet (piano)
4:49 AM
Cozzolani, Suor Chiara Margarita (1602-c.1677)
Laudate pueri - psalm for 8 voices
Cappella Artemisia, Maria Christina Cleary (harp), Francesca Torelli (theorbo), Bettini Hoffmann (gamba), Miranda Aureli (organ), Candace Smith (director)
4:58 AM
Glazunov, Alexander Konstantinovich (1865-1936)
Concert Waltz No.1 in D major (Op.47)
CBC Vancouver Symphony Orchestra, Kazuyoshi Akiyama (conductor)
5:07 AM
Glick, Srul Irving (1934-2002)
Suite Hébraïque No.1 for clarinet and piano
James Campbell (clarinet), Valerie Tryon (piano)
5:19 AM
Kreisler, Fritz (1875-1962)
Four Songs
Frederik Zetterström (baritone), Anders Kilström (piano)
5:32 AM
Sibelius, Jean (1865-1957)
Rakastava (Op.14) - suite for string orchestra
Danish Radio Concert Orchestra, Hannu Koivula (conductor)
5:46 AM
Chopin, Fryderyk [1810-1849]
Sonata for piano no. 2 (Op.35) in B flat minor;
Khatia Buniatishvili (piano)
6:08 AM
Mozart, Wolfgang Amadeus (1756-1791)
Oboe Concerto in C major (K.285d/314a)
Heinz Holliger (oboe), Symphony Orchestra of Austrian Radio, Leif Segerstam (conductor).
Last on