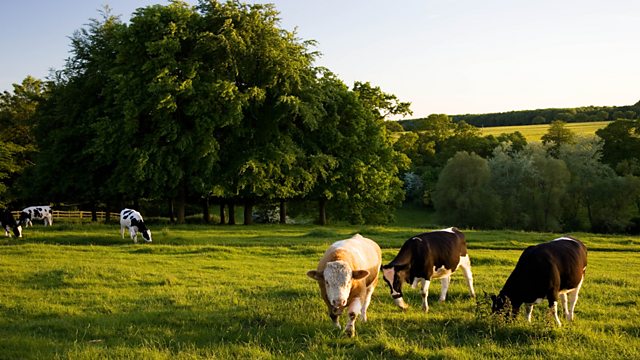 Climate change, Cheese, Scottish forests
How can UK farmers deal with climate change in the wake of the IPCC report? The National Farmers Union's chief renewable energy advisor says more needs to be done by government to encourage on-farm renewable energy.
Caz Graham visits a butchers in Cumbria to discover how Herdwick sausages get their European protected status and asks shoppers if it really makes a difference to their grocery basket. The maker of Beacon Fell traditional Lancashire cheese tells Farming Today about the time, effort and expense involved in gaining their status.
The RSPB in Scotland are knee deep in to a 200 year long project to rebuild some of the Highland's native woodland, one conservationist tells us how its progressing.
Presented by Caz Graham and produced in Bristol by Ruth Sanderson.
Last on