Valentina Lisitsa, Bernd Alois Zimmermann, Arnold Schoenberg
Tom Service talks to the Ukrainian-born pianist Valentina Lisitsa as she prepares for a Wigmore Hall recital in London, and also releases a new CD devoted to the piano music of Michael Nyman. He also profiles German composer Bernd Alois Zimmermann with his pupil York Holler, and reviews a book on Arnold Schoenberg's piece A Survivor from Warsaw.
Last on
VALENTINA LISITSA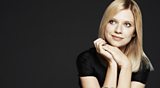 Valentina Lisitsa was the first YouTube star of the Classical Music world. She became one of the most watched classical musicians on the internet, after she uploaded a video of herself playing a Rachmaninoff Etude in 2007. As a result of her YouTube channel, which to date has had more than 71 million views, Valentina's musical career suddenly took off, she signed a record deal and is now performing in concert halls across the world.
This week the Ukrainian-born pianist comes to London to perform a programme of Beethoven and Liszt in a Radio 3 Lunchtime Concert live from the Wigmore Hall. Ahead of that concert she speaks to Tom Service about how she turned her internet success into a global concert career, and why classical music should be opening the door to new audiences and should be considered as more than simply entertainment.
More information:
Valentina Lisitsa performs at the Wigmore Hall on 14th April. Hear the concert live in Radio 3's Lunchtime Concert
ARNOLD SCHOENBERG'S "A SURVIVOR FROM WARSAW" IN POSTWAR EUROPE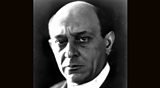 Taking the performance and reception of Arnold Schoenberg's "A Survivor from Warsaw" – for narrator, men's chorus and orchestra written in 1947 – musicologist Joy H. Calico examines the cultural history of postwar Europe in her new book. Schoenberg's short composition was written as a tribute to the Holocaust victims of the German Third Reich. Calico looks at the meanings attached to the work as it circulated through Europe during the early Cold War, focusing on West and East Germany, Austria, Norway, Poland and Czechoslovakia.
Tom Service spoke to Joy H. Calico and to the musicologist Paul Griffiths about the book and how the reception to the work across Europe gives us an insight into the different cultural attitudes towards the legacy of the Second World War and to the new music of the time.
More information: 
Arnold Schoenberg's A Survivor from Warsaw in postwar Europe
COMPOSER PROFILE: BERND ALOIS ZIMMERMANN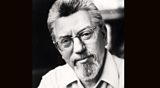 As Schoenberg was writing "A Survivor from Warsaw", a young German composer was beginning to come terms with his own creativity, and his own response to the war in which he had fought. Bernd Alois Zimmermann composed some of the bleakest and boldest visions in 20th century music, in his opera Die Soldaten,  his Requiem for a Young Poet, and in his very final piece, Ecclesiastical Action. In the summer of 1970 Zimmermann sent his family away on holiday and committed suicide at his home.
Zimmermann's former pupil, the composer York Holler, musicologist Paul Griffiths and soprano Laura Aikin, who has performed the role of Marie in Die Soldaten, discuss the composer, his pioneering work and his role in shaping the music of the 20th century.

More information:
Hear the London Philharmonic Orchestra perform Zimmermann's work "Photoptosis" on Wednesday 16th April at 7:30 at the Royal Festival Hall.
Credits
| Role | Contributor |
| --- | --- |
| Presenter | Tom Service |
| Interviewed Guest | Valentina Lisitsa |
| Interviewed Guest | York Holler |