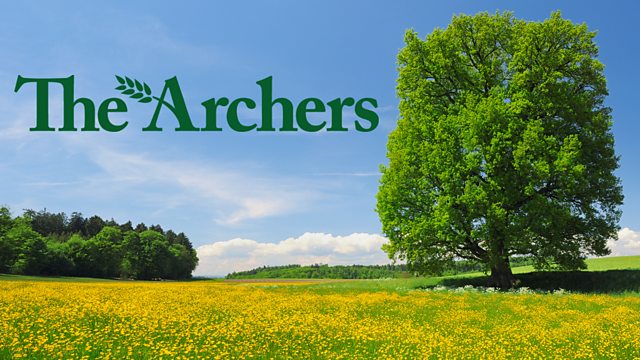 11/04/2014
Excited Dan returns from Sandhurst with his official issue boots. His pre-commission course went well and he passed all the tests - including the medical. Knowing she's still concerned, Dan takes Shula to the Bull for lunch.
Tom and Kirsty spend the morning at the site of their new house. They're both relieved they've found a new photographer and the wedding is coming together. They have time for a quick lunch before Tom goes to finish the carrot field.
Kenton and Shula are pleased at Jill's plan to move to Brookfield permanently. The news that hunky Chris has agreed to play Jesus has caused a stir. Shula has had several enquiries about tickets from stable girls, not that there are tickets.
Kenton and Jolene decide to advertise afternoon teas at The Bull on the afternoon of the play.
Tom and Kirsty are delighted to receive an email from the developer, with a confirmed completion day - no later than 14 August.
Over lunch, Shula finally sees how committed Dan is. He's thought about it a lot, and joining the Army is right for him. He understands that Shula will be worried but he points out that his birth dad was a respectable solicitor in Ambridge, and he died in a car accident on a quiet country road.
Last on
Credits
| Role | Contributor |
| --- | --- |
| Writer | Keri Davies |
| Director | Rosemary Watts |
| Editor | Sean O'Connor |
| Jill Archer | Patricia Greene |
| David Archer | Tim Bentinck |
| Ruth Archer | Felicity Finch |
| Kenton Archer | Richard Attlee |
| Jolene Archer | Buffy Davis |
| Tony Archer | David Troughton |
| Pat Archer | Patricia Gallimore |
| Helen Archer | Louiza Patikas |
| Tom Archer | Tom Graham |
| Brian Aldridge | Charles Collingwood |
| Jennifer Aldridge | Angela Piper |
| Neil Carter | Brian Hewlett |
| Christopher Carter | William Sanderson-Thwaite |
| Alan Franks | John Telfer |
| Will Grundy | Philip Molloy |
| Shula Hebden Lloyd | Judy Bennett |
| Daniel Hebden Lloyd | Will Howard |
| Alistair Lloyd | Michael Lumsden |
| Kirsty Miller | Annabelle Dowler |
| Fallon Rogers | Joanna Van Kampen |
| Lynda Snell | Carole Boyd |
| Rob Titchener | Timothy Watson |
| Justin Elliot | Terence Harvey |
| Gerry Moreton | Mark Perry |
| Annabelle Schrivener | Julia Hills |