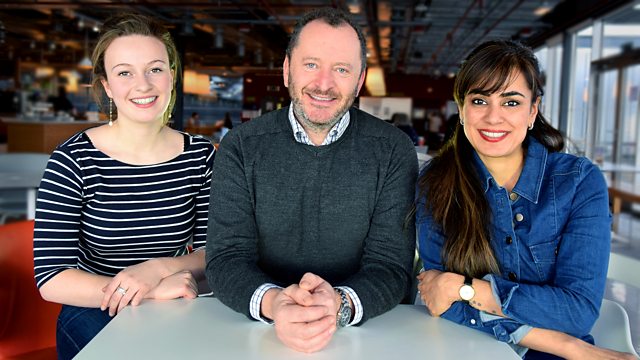 18/04/2014
Food writer and tv cook Valentine Warner tells Clare English about the inspiration behind his simple, everyday dishes which use the best of ingredients. By his own admission Valentine is constantly thinking about his next meal and is passionate about sharing his recipe ideas which can be prepared with the minimum of fuss.
If you're planning lamb for your menu this Easter then why not try neck of lamb? Chef Neil Forbes talks through the taste and texture of this cut, advises on how to cook it at home and suggests what other ingredients will work well with it.
Church minister Rev Gillean Maclean talks about Easter food traditions and describes the meaning behind them from Simnel cake to hollow chocolate eggs, from hot cross buns to roast lamb.
Chef Tom Lewis shows Dan Holland how to make simple but delicious lamb chops, served with a fennel, orange and pumpkin seed salad - perfect for spring time!
Last on