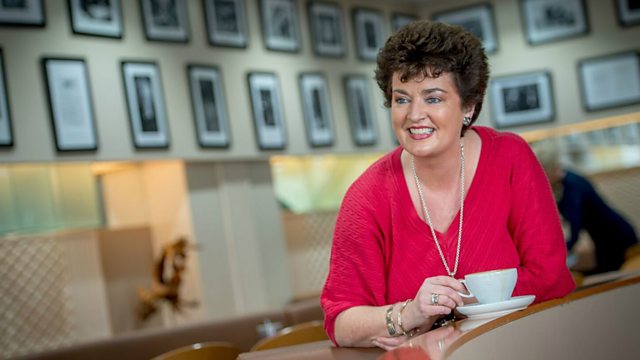 05/04/2014
Anne Marie McAleese with the people, places and stories that make Northern Ireland unique.
Last on
INSIDE IRELAND'S HIGHEST PASSAGE TOMB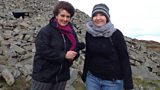 Anne Marie enters the passage tomb in Slieve Gullion in south Armagh, in the company of archaeologist Vanessa Ryan and Geologist Siobhan Power.
ARCHERY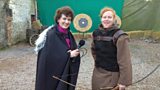 Winterfell - Game of Thrones Headquarters - that very successful series starts again on television this weekend, so look out for Strangford and Castleward in County Down where it's filmed.
Or better still try out the archery experience they offer at their 18th century mansion - as Anne Marie did the other day with the of help of bow and arrow expert Eddie Hawkins and Andy Porter from Clear Sky Adventure
Also On The Programme
Belfast Hill Walk
Dermot McCann a National Trust Warden tells us all about a new trail among the grassland, bogs and wildlife of the Belfast Hills where you can cycle and walk.
HEAVENLY SOUNDS
The sound of angels - heavenly voices - from the young choristers at the Church of Ireland Cathedral in Armagh, acting choir master Stephen Timpany says they are also looking for new additions.
PIG RACING
Forget the grand national Omagh rugby pitch hosts the real big race of the weekend as six thoroughbred pigs race around the pitch. Bob Dillion secretary with the club explains all.