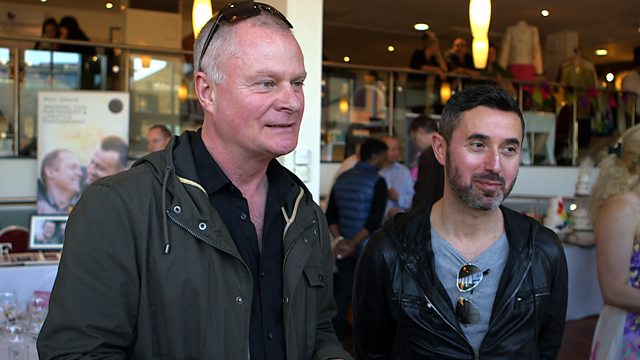 Gay, Married and Legal
As same-sex marriage becomes law in England and Wales can Londoners John Coffey and Bernardo Marti win the race to be the first couple to tie the knot. As they prepare for their big day they reflect on the dark history of equality.
Historic gay wedding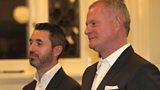 John Coffey and Bernardo Marti's wedding places them on a legal par with married heterosexuals in every way.
We follow the couple who the papers have dubbed 'the poster boys of gay marriage,' in the run up to their big day.
But their wedding would have been unthinkable just 50 years ago. The social changes enabling homosexuals to come out from the margins of society have a long and dark history.
Through the personal testimony of older gay men and lesbians, we also reveal how hundreds were imprisoned, threatened with electric shock therapy and even tortured in a bid to rid society of what many believed was a crime against nature.
Watch a short film about John and Bernardo on the BBC News website as they prepare for their wedding day.
Credits
| Role | Contributor |
| --- | --- |
| Producer | Zack Adesina |
| Editor | Dippy Chaudhary |