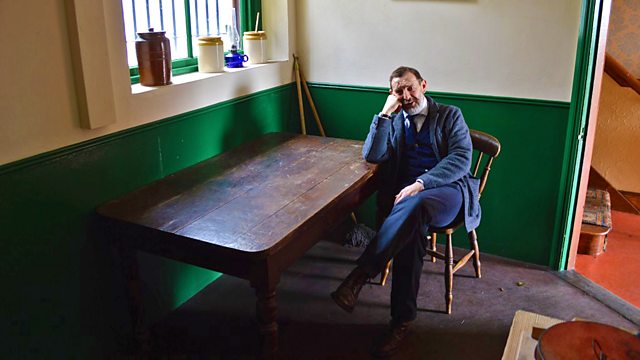 Listen in pop-out player
The novelist and academic Ian Sansom explores the literary, philosophical and cultural history of the table.
From dining to designing, drinking and disagreeing; the table is central to our lives; "the departure point and launching pad for a thousand hare-brained schemes and ideas, a drawing board, a battlefield, and also the philosopher's favourite tool". Ian has raised a family round his kitchen table, but his true table as a writer is a solitary one. Bertrand Russell used the table as a symbol to explore the uncertain nature of observed reality; Wordsworth urged readers to rise up from their wooden desk, while Karl Marx used tables to explore the notion of commodities in Das Kapital, but is the table Ian built for O-level woodwork the truest thing he has ever made?'.
Last on