Racial diversity in children's books

A study in the US has shown that of 3,200 children's books published in 2013, just 93 – less than 3% - were about black people.  Does it matter if children's books are racially diverse, and how does children's literature in Britain compare? Tanya Byrne is a children's author, and Phil Earle writes children's books and is sales director for David Fickling Books.

The blogger 'Hip Hop Teacher' has spoken about how he finds as a teacher that children believe that characters have to be white - here is a link to the blog. 

40 years of free contraception

This month marks 40 years of free contraceptive advice and treatment on the

NHS. From April 1974 both married and single women could access Family

Planning clinics and be prescribed the contraceptive pill. Today there are fifteen

different methods of contraception available – but still just two of them are for

men. So is birth control still seen as a women's issue, and should men start

shouldering more of the burden? Jenni is joined by Natika Halil, Director of Health

and Wellbeing for the FPA, and Helen Croydon, journalist and author of Screw

The Fairytale: A Modern Guide to Love and Sex.

Christina Broom

Christina Broom began taking photographs in 1903 when she was in her 40's to make ends meet, but before long she had become the unofficial photographer for the military and a favourite of the Royal family, and is credited with being the UK's first female press photographer.  The Museum of London has a new exhibition of her pictures, and the curator of photography, Anna Sparham, joins me to talk about the lives Christina documented in her photographs, and her own fascinating story of determination and entrepreneurialism.

Cooking with tinned food

Tinned food is the ultimate convenience food, but it's often looked down on as inferior quality, and at home it's hidden away in the larder or store cupboard. But sales of tinned foods are increasing. Last year shoppers spent £2.4 billion on cans – a £3.2 million increase on the previous year.  So when we are continually being urged to eat more fruit and vegetables can tinned food be a good substitute for fresh?  Does it provide the same levels of taste and nutrition? Joining Jenni are Charlotte Pike,  food writer and cook, and author of The Hungry Student and nutritionist, Amanda Hamilton.

 

Charlotte's recipes...

 

Cherry and Almond Pudding

Serves 4 generously

Simple to make but stunning to eat, this is a surefire way to wow your friends with not much effort required. Make it in advance if you can, as this actually tastes better the day after it's been cooked. Reheat if you wish. Save some for leftovers for the same reason.

 

Vegetable oil or butter, for greasing

400g cherries, stoned

150g butter, softened

150g caster sugar

2 large eggs, beaten

150g ground almonds

1 tsp vanilla extract (optional)

2 tbsp flaked almonds (optional)

 

Ovenproof dish,
1.5-litre capacity
(or 23cm square cake tin)


Preheat the oven to 180°C Fan/Gas Mark 6. Grease an ovenproof dish, about 1.5 litres in capacity, or a 23cm square cake tin. Set aside.
If you are using cherries from a tin or a jar, drain them well. If you need to remove the stones from fresh cherries, do so now. 
Place the prepared cherries in the baking dish or tin, so that they cover the base evenly. Set aside.
In a mixing bowl, beat together the butter and sugar until pale and fluffy.
In a small bowl, whisk the eggs. Add them a little at a time to the butter and sugar mixture, beating well after each addition.
Add the ground almonds and stir in. You should now have a thick mixture, like cake batter. If you are using the vanilla extract, add this to the mixture now and stir in.
Dollop the mixture, a tablespoon at a time, evenly over the cherries. Smooth over with a spoon to create an even finish.
If you fancy topping the pudding with some extra flaked almonds, scatter them over now.
Place the pudding in the oven to cook for about 30 minutes until the sponge is golden brown.
Enjoy this pudding hot or cold, with custard, cream, yoghurt
or ice cream.

Tip: This is a great way to use up any fresh cherries that are past their prime. But if you can't afford or get hold of fresh cherries, it's also fine to use stoned cherries from a jar or tin, but drain them first.

 

Homemade Falafel

Makes: 8–10 falafel  (Vegan)

Making falafel yourself costs a lot less than buying pre-made ones, and they tend to stay fresh for longer. Eat as a quick wholesome lunch with salad, pitta and houmous.

 

1 small red onion,
peeled and roughly chopped

1 garlic clove, peeled

½ red chilli, deseeded

1 tsp ground cumin

1 tsp ground coriander

400g can chickpeas,
drained, rinsed and dried

4 tsp plain flour

50g dried breadcrumbs

6 tsp fresh herbs,
such as coriander or parsley, finely chopped

100ml sunflower
or vegetable oil


If using a food processor, place the onion, garlic and chilli into the machine and blitz until very finely chopped. If you don't have a processor, just chop the onion, garlic and chilli finely.
Add the spices, chickpeas, flour, breadcrumbs and herbs and
blitz until very finely chopped. Again, if you don't have a processor, mash together well using a potato masher.
Bring the mixture together and squash to form golf ball-sized falafel. Place onto a plate, cover with cling film and refrigerate for at least an hour.
When you are ready to cook the falafel, pour the oil into a large frying pan so that it is around 1cm deep (you may need a little more or less than 100ml).
Heat the oil and then add the falafel. Fry until they are a deep golden brown on all sides, taking care when turning as they can be fragile. It should take around 5 minutes to fry the falafel.
Once cooked, place on a plate covered with a couple of sheets of kitchen paper to drain.
Allow to cool a little before serving as they will be very hot. They keep very well for a couple of days in the fridge.

Tip: If you have a food processor, it will really speed up this recipe.

 

Store-Cupboard Salmon Fishcakes

Serves: 2 (makes 4 large fishcakes)

Stock your cupboard with a few key ingredients and you can rustle up these delicious fishcakes whenever you're running low on fresh supplies. If you feel like jazzing these up, add a tablespoon of capers, chopped parsley or coriander, or some thinly sliced spring onions to the mixture before cooking.

 

350g large floury potatoes, peeled and cut into halves

215g can salmon, well drained

1 tbsp mayonnaise,
plus extra to serve

1 tbsp capers, chopped parsley or coriander, or sliced spring onions (optional)

3 tbsp plain flour

1 egg, beaten

75g dried breadcrumbs

2–3 tbsp sunflower oil

Salt and pepper

Lemon wedges, to serve

 
Boil the potatoes for around 15–20 minutes until cooked.
Drain well, then mash them and set them aside to cool slightly.
Place the salmon in a mixing bowl and flake the fish using a fork to break it up. Ensure any skin or bones are removed from the bowl before moving on to the next step.
Add the cooled mashed potato to the bowl, followed by the mayonnaise and a generous pinch of salt and pepper and mix to combine all the ingredients evenly. If you wish to add capers, parsley or coriander or spring onions, now is the time.
Sprinkle the flour on one plate, put the beaten egg in a shallow bowl and spread the dried breadcrumbs on another plate.
Divide the fishcake mixture into four and roll into balls
roughly the size of tennis balls.
Flatten each ball with your hands and then coat first in flour, then egg and then breadcrumbs in that order. Repeat with the remaining fishcakes.
In a large frying pan, warm the oil over a medium heat.
Cook the fishcakes until they are golden, which will take roughly 4–5 minutes on each side. Try not to move the fishcakes too much when they are cooking as they will be quite soft.
Once cooked, serve immediately with salad or vegetables,
and possibly a lemon wedge and another dollop of mayonnaise.

Tip: The uncooked fishcakes can be frozen individually (take care not to squash them!) and then pan-fried once defrosted.

 

Homemade Houmous

Serves: 4–6 (Vegetarian)

Everyone loves houmous, and although it's easy to pick up a tub from the supermarket, it's much cheaper and tastier to make your own – and your mates will be impressed. To achieve a really smooth, silky houmous, you need a blender or food processor, but for a rough-textured houmous, a potato masher works just fine.

 

2 x 400g cans chickpeas, drained

2 tbsp lemon juice

2 small garlic cloves,
peeled and finely chopped

2 tsp tahini paste

60ml good-quality olive oil

Salt and pepper


Place all the ingredients into a food processor or blender
and blitz for a minute or two until you have a smooth purée.
Serve with crisps, breadsticks, toasted pitta bread or raw vegetable sticks to dip in, with an extra drizzle of olive oil on the top, if desired.
This houmous will keep for 5 days in the fridge in a
well-sealed plastic container.

Tip: If you prefer your houmous with a stronger flavour, add a little more garlic and lemon juice.

 

Sunken Apricot Cake

Serves 8

This light, fruity and elegant cake is so-called because, when baked, it looks as though all the apricots have sunk to the bottom. In reality, they are arranged in the base of the tin at the start and the sponge mixture is simply spooned on top of them. It's a super-easy method that is ideal for new bakers.

 

Vegetable oil or butter,
for greasing

1 tin apricot halves in fruit juice (drained weight 240g)

135g butter, softened

135g caster sugar

1 tsp vanilla extract

2 large eggs, beaten

135g self-raising flour

1 tsp baking powder

 

20cm round cake tin

Non-stick baking paper


Preheat the oven to 180°C Fan/Gas Mark 6. Grease a 20cm cake tin and line with non-stick baking paper. Set aside.
Drain the apricot halves and lay them cut-side down in the bottom of the cake tin.
In a large mixing bowl, beat together the butter and sugar until pale and fluffy.
Whisk the vanilla extract into the egg mixture. Add this to the butter and sugar mixture a little at a time, beating well after each addition.
When all the egg has been added, sift in the flour and baking powder and gently fold in.
Carefully spoon the mixture over the top of the apricots in the tin. Use the back of a spoon or a spatula to ensure the cake batter is spread smoothly and is level.
Bake for 25–30 minutes until risen and browned. Test to see if the cake is cooked by inserting a skewer or cocktail stick into the centre. If it comes out clean, the cake is cooked. If not, return it to the oven for a further 3 minutes and then test again.
Once the cake is cooked, cool in the tin for 30 minutes before carefully removing from the tin and allowing the cake to cool fully on a wire rack.
Store in an airtight container and eat within 3−5 days. Once cool, can be frozen in sealed freezer bags for up to 3 months.

         

 
Woman's Hour Power List 2014 – Game Changers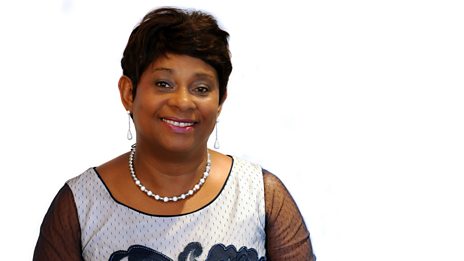 Doreen Lawrence is named number one game changer.
Woman's Hour Takeover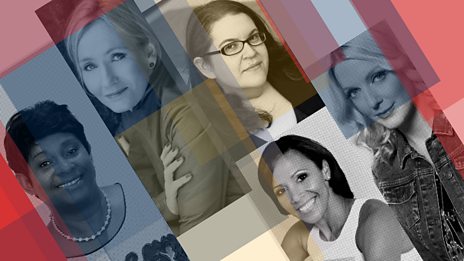 Five remarkable women take over Woman's Hour for one week.
Podcasts
Discover cooking techniques and tips to help you perfect your cooking know-how. Jenni Murray and…

Which ten women in the UK have done most to game-change the way power operates in the UK, whether in…

Woman's Hour brings you the big celebrity names and leading women in the news, with subjects ranging…