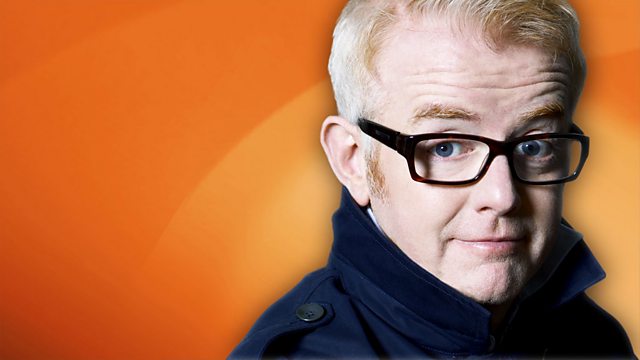 Great British Butter!
After Chris made some gorgeous sizzling sausage sarnies with lashings of butter for the team before the show, we decide to delve deeper into why the dairy delight is the perfect accompaniment with the Chairman of Coombe Caste in Wiltshire, Glyn Woolley...
Taking us from the dairy to the farm is our mystery guest who runs an exceptional educational tool for school kids, she is the UK owner of double deckered farm Gill Rivers...
And our Top Tenuous takes us to your desperate claims to the fame of ventriloquists...why? Because...today's show is dedicated to the grasshopper warbler, apparently a very gifted ventriloquist...
And today's download is entitled: positive energy and ambition is the fuel to success!
Last on
Pause for Thought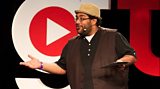 From writer Abdul-Rehman Malik:
As unfashionable as it may be to admit these days, I believe in miracles – those moments when reason reaches its limit and remarkable, inexplicable things happen.
I went to state schools all my life. They had no religious affiliation, but it was before Toronto became a truly cosmopolitan city and school still reflected the presumed faith of the majority.  In our school library, there was a picture book which told the story of the life of Jesus. It told about how Jesus raised Lazarus from the dead, gave sight to the blind and turned water into wine.
Being from a teetotal faith, I'm not sure the water into wine incident appears on our list of Jesus's miracles, but much of the rest of the story fits. Jesus was no stranger to me. While the Muslim tradition doesn't accept the divinity of Christ, it speaks of Jesus as a prophet, the messiah and bringer of goodness. His mother Mary had an entire chapter of the Qur'an dedicated to her.
The trouble was that the pictures of Jesus I saw never looked right. It seemed he always had long brown-blonde hair, blue eyes, and looked like a surfer who'd taken a wrong turn and ended up in the Holy Land.
The Quran tells us that Jesus said, "God has made me blessed wherever I may be, and has enjoined on me prayer and charity as long as I live. God has made me kind to my mother, and has not made me overbearing or miserable."
The historical Jesus was after all a Jewish man from Palestine.  Far from the anodyne images I was used to, the Jesus that has emerged for me over the years is a man who served without care for his own comfort; a rebel who upended the tables of the moneylenders and championed the poor.  
As my Christians friends prepare for Easter, I join with them in celebrating the Jesus I love. If ever there was miracle, it is that a poor carpenter from Galilee continues to stir the devotion of billions of people – Christian, Muslim and many more – over 2000 years after his birth. May it be a devotion which causes us to be rebels for virtue, not fonts of hate.