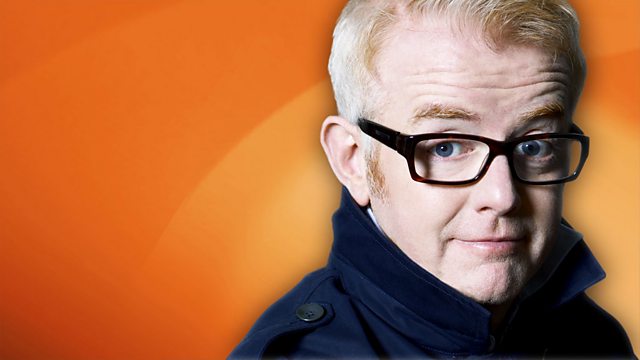 Fish 'n' Chips
On today's menu, our mystery guest leaves us feeling hungry when she tells us how she became the fastest chip wrapper on the planet with her super speedy personal best of 5 bags in 50.4 seconds...she is Stephanie Chellick!
Our frying frenzy takes a break with Little Liberty, who offers up some exercise when she tells us all about her very first time performing hip-hop dance moves live on stage at the O2...
And we're left out-of-breath with our Top Tenuous, which is your desperate claims to the fame of Australian Bishops - this, after Reverend Rob Gillion subtly dropped in that he's off to Australia to become a Bishop!!!
Today's show is dedicated to anyone who regularly tows...
And today's show is entitled: logic can take you from A to B, but your imagination can take you...anywhere!
Last on
Pause for Thought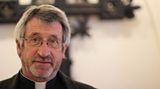 From Reverend Rob Gillion, Rector of Holy Trinity Church and St Saviours:
This week begins the season in the church called Passiontide, yesterday was Passion Sunday. It is the beginnings of the dress rehearsal for Easter. I love the word passion, although my wife is worried when I use it at parties and chat with ladies and ask them what their passion is!! But if you find out a person's passion you will learn a lot about their character and personality. What makes them tick what makes them light up with life and vitality.
If you ask me I suppose my passion is looking for adventure and sharing my faith. I don't mean necessarily involving scary physical feats of prowess, or bullying people into believing but rather accepting new challenges at every stage of life and loving to hear of others adventures. I am fascinated by biographies, and especially the life of Jesus.
Now Jesus passion was people, loving those especially who were on the margins of society. This journey, this adventure of his, which culminates in the suffering of the crucifixion, is described as the Passion of Christ. 
If you are passionate about something or someone it means that you are prepared to sacrifice everything in order to follow that calling. I am sure that each one of us has a passion that informs our lives and we need to embrace it and to follow our dreams.
Well this weekend I announced that my adventurous days have not yet finished as in a few months time I will leave London for Australia. I have been called and elected as the new Bishop of Riverina in New South Wales,  to begin a new life. I am leaving the hustle and bustle and the excitement life in Chelsea  for an adventure in the Australian outback.
I have been invited to Pause for Thought a few more times before I leave, to share my passions, but leaving you will be quite a sacrifice as I have loved the opportunity to share my thoughts from time to time over the years.
For now it's still Rev Rob but soon it will be the Right Rev Rob of Riverina!! Now there's an adventurous tongue twister to get your head round!
Today's Most Popular Tracks
Most added tracks from this show