Add music you love and enjoy it with
Bon Jovi

You Give Love A Bad Name

Bon Jovi - Slippery When Wet, Mercury, 2

(CD Single), Polydor, 001

U2

Hold Me Thrill Me Kiss Me Kill Me

The No.1 Movies Album (Various Artist, Polygram Tv

Alice Cooper

School's Out

Sounds Of The 70's (Various Artists), Warner E.S.P.

The Beatles - 1, Apple, 14

The Beatles : 1967-1970, Apple, 6

The Best Of The Chi-Lites, BMG

Million Sellers Vol.6 - The Sixties, Disky

(CD Single), Absolute, 001

Now That's What I Call Music '86, Now

Fantastic 80's Disc 2 (Various Artis, Columbia

Shakira

Whenever Wherever

(CD Single), Epic

Huge Hits 1997 (Various Artists), Global Television

(CD Single), Fiction, 001

The Best Pub Jukebox In The World (V), Virgin

Keane

Everybody's Changing

(CD Single), Transcopic Records

Stevie Wonder - Song Review, Motown

25 Years Of No.1 Hits Vol.3 (1974/19, Connoisseur Collection

(CD Single), Polydor, 001

Q The Album (Various Artists), Virgin

AC/DC

Highway To Hell

AC/DC - Highway To Hell, Albert

The Hits Of 1968 (Various Artists), MFP

Fantastic 80's Disc 1 (Various Artis, Columbia

The Kinks - The Definitive Collection, Polygram Tv
Pause for Thought

From Reverend Rob Gillion, Rector of Holy Trinity Church and St Saviours:

 

This week begins the season in the church called Passiontide, yesterday was Passion Sunday. It is the beginnings of the dress rehearsal for Easter. I love the word passion, although my wife is worried when I use it at parties and chat with ladies and ask them what their passion is!! But if you find out a person's passion you will learn a lot about their character and personality. What makes them tick what makes them light up with life and vitality.

 

If you ask me I suppose my passion is looking for adventure and sharing my faith. I don't mean necessarily involving scary physical feats of prowess, or bullying people into believing but rather accepting new challenges at every stage of life and loving to hear of others adventures. I am fascinated by biographies, and especially the life of Jesus.

 

Now Jesus passion was people, loving those especially who were on the margins of society. This journey, this adventure of his, which culminates in the suffering of the crucifixion, is described as the Passion of Christ. 

 

If you are passionate about something or someone it means that you are prepared to sacrifice everything in order to follow that calling. I am sure that each one of us has a passion that informs our lives and we need to embrace it and to follow our dreams.

 

Well this weekend I announced that my adventurous days have not yet finished as in a few months time I will leave London for Australia. I have been called and elected as the new Bishop of Riverina in New South Wales,  to begin a new life. I am leaving the hustle and bustle and the excitement life in Chelsea  for an adventure in the Australian outback.

 

I have been invited to Pause for Thought a few more times before I leave, to share my passions, but leaving you will be quite a sacrifice as I have loved the opportunity to share my thoughts from time to time over the years.

 

For now it's still Rev Rob but soon it will be the Right Rev Rob of Riverina!! Now there's an adventurous tongue twister to get your head round!
BBC Playlister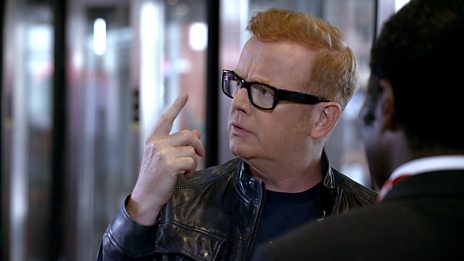 Chris has a song stuck in his head - but what is it? That's why he needs BBC Playlister!
500 WORDS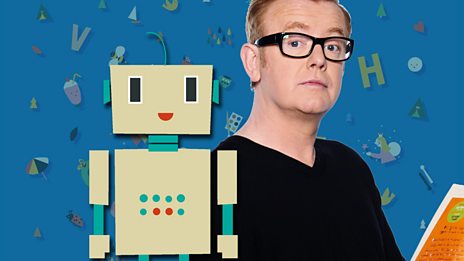 Featuring celebrity videos and top writing tips!
Podcast
Catch up with the latest Breakfast fun with Chris Evans. Hear the best stories and the biggest…