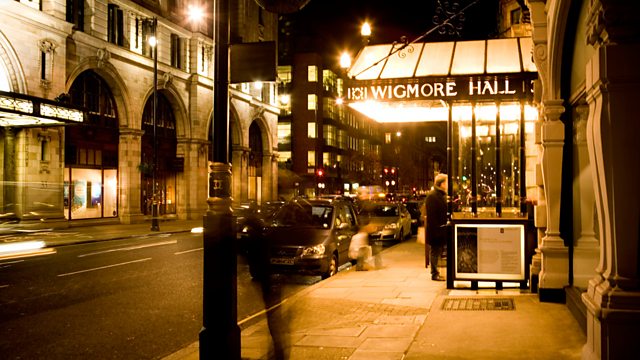 London Handel players at Wigmore Hall
Eighteenth Century Britain: Majesty, Music and Mischief
Live from Wigmore Hall, London
London Handel players perform works by Handel and Leclair, as part of London Handel Festival 2014.
Handel: Overture and arias from Siroe and Tolomeo
Leclair: Deuxième recréation de musique Op. 8
Leclair: Violin Sonata in A Op. 2 no. 4
Handel: Trio Sonata in G minor Op. 5 no. 5, HWV400
Leclair: Flute Concerto in C Op. 7 no. 3
London Handel Players:
Rachel Brown (flute)
Adrian Butterfield (violin)
Oliver Webber (violin)
Peter Collyer (viola)
Katherine Sharman (cello)
Cecelia Bruggemeyer (double bass)
Laurence Cummings (harpsichord)
Following the concert, music from last weekend's French Institute festival 'It's all about piano', featuring top students from the Royal College of Music and the Paris Conservatoire.
Last on