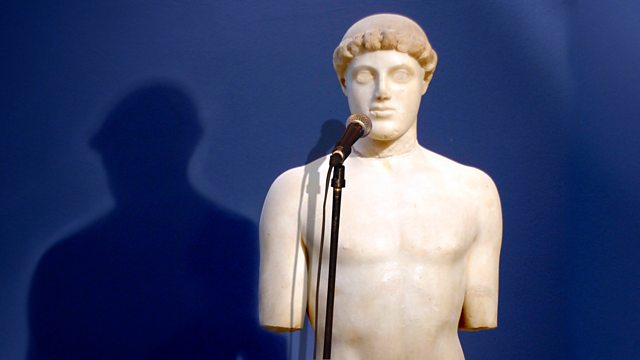 A fresh look at the ancient world.
Natalie Haynes, critic, writer and reformed stand-up comedian, brings the ancient world entertainingly up to date. In each of the four programmes she profiles a figure from ancient Greece or Rome and creates a stand-up routine around them. She then goes in search of the links which make the ancient world still very relevant in the 21st century.
Episode 3: Virgil. Natalie Haynes considers the work of the Roman poet Virgil, ranging from his hints on bee-keeping to his great work The Aeneid. Dido is the classic wronged woman and the Aeneid contains the best ding-dong between a man and a woman in all Latin literature, culminating in Dido's memorable promise "If you go I'm going to kill myself and then I will pursue you from beyond death with black fires!" Natalie is joined by Pamela Helen Stephen who has sung Dido in Purcell's Dido and Aeneas, bee-keeper Gordon Cutting and Dr Llewelyn Morgan to talk about the greatest poet in the Roman world.
Producer: Christine Hall.
Last on