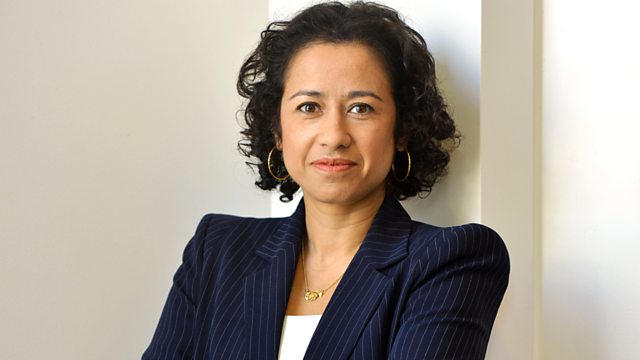 Transience
How should we deal with the idea of transience - in our daily lives and in the natural world around us?
Should the fact that everything and everybody we hold dear (including ourselves) is impermanent and passing worry us? Or should we ignore the idea of transience and get along without considering the constant turmoil of change in both the mundane world of the everyday and in the wider cosmos?
Samira Ahmed explores the role of transience in our lives. She looks at the various ways in which transience pops up beyond the obvious cycles of birth, death and short-lived lives. She considers the understanding of science and examines the transience of memory and its play within the rapidly achieved stages of life.
Samira also looks at the effects of transience on the world we have constructed so solidly around us - describing the transience of a city she has got to know well, Berlin, as it undergoes yet another transformation.
And how central is an appreciation of transience to any spiritual understanding? She looks at both the Christian and Hindu traditions to see how they express ideas of impermanence. With music, poetry, and extracts from key thinkers on the subject throughout history, she considers how we might best cope with this potentially distressing reality.
Produced by Anthony Denselow
A Whistledown production for BBC Radio 4.
Last on