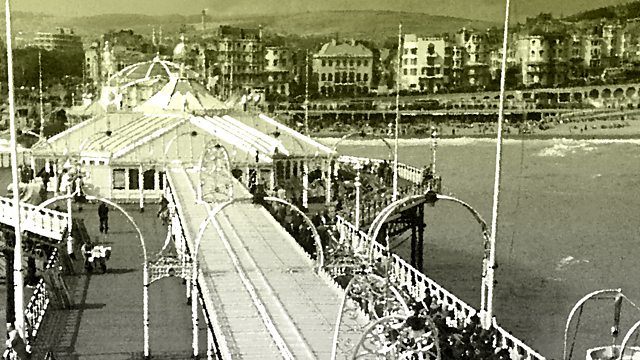 A tale of love, art and prejudice set in wartime Brighton.
"Fear was an infection - airborne, seaborne - rolling in off the Channel, and although no one spoke of it, no one was immune to it. Fifty miles of water was a slim moat to an enemy that had taken five countries in two months, and Brighton, regrettably, had for centuries been hailed as an excellent place to land."
In May 1940, Geoffrey and Evelyn Beaumont and their Philip, anxiously await news of invasion on the beaches of Brighton. Geoffrey, a banker, becomes Superintendent of the internment camp on the edge of town while Evelyn is gripped first by fear and then quiet but growing desperation.
A discovery widens a fault-line in family life.
Episode 3:
Who is the other patient - hidden behind a screen - in the internment camp infirmary?
Alison MacLeod lives in Brighton. She was shortlisted for the BBC National Short Story Award in 2011 and her story 'Solo, A Capella', about the Tottenham riots, featured in the Radio 4 series 'Where Were You ...' in 2012. Her previous works include The Changeling and The Wave Theory of Angels. Unexploded was long-listed for the Man Booker Prize in 2013. Alison is Professor of Contemporary Fiction at the University of Chichester.
Reader: Emma Fielding
Abridger: Jeremy Osborne
Producer: Rosalynd Ward
A Sweet Talk production for BBC Radio 4.
Last on
Credits
| Role | Contributor |
| --- | --- |
| Reader | Emma Fielding |
| Producer | Rosalynd Ward |
| Abridger | Jeremy Osborne |
| Author | Alison MacLeod |