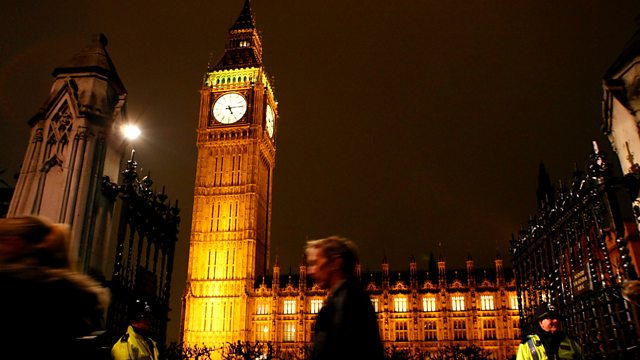 09/04/2014
David Cameron and Ed Miliband trade blows over the Prime Minister's handling of the expenses row that engulfed the former Culture Secretary, Maria Miller.
The Labour leader accuses Mr Cameron of being an "apologist for unacceptable behaviour".
The Prime Minister says Mr Miliband is "jumping on this bandwagon".
A former Chief Constable of the Police Service of Northern Ireland, Sir Hugh Orde, faces questions about "on the run" republican terrorism suspects.
The House of Lords debates higher education in the UK.
And there are renewed calls for action to deal with Japanese knotweed.
Susan Hulme and team report on today's events in Parliament.
Last on