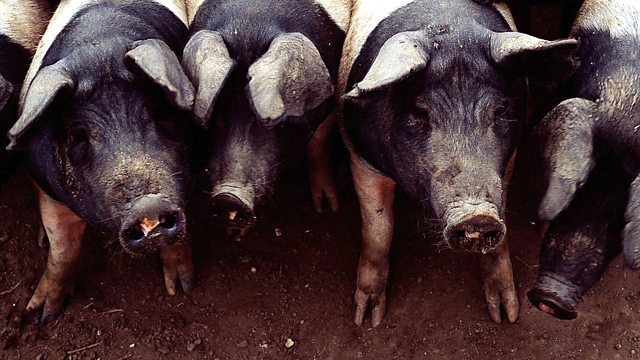 Manslaughter charge, Mason bees, Antibiotics
A court has this week started hearing the case against a farmer charged with manslaughter, after a rambler was gored to death by a bull on his land. The rambler, Roger Freeman from Leicestershire, was walking with his wife Glenis across a field in South Nottinghamshire when the animal charged them. Roger was killed, and Glenis badly injured. The prosecution claims Mr Freeman's death amounts to manslaughter because of gross negligence on the part of Paul Waterfall, the farmer who owned the bull. He denies the charge.
The decline in honey bees has been widely reported, and has caused concern amongst scientists and food producers. Lucy Bickerton reports from a fruit farm in Herefordshire, where the farmer is trying out solitary mason bees to pollinate his orchard instead.
And continuing Farming Today's look at animal health this week, we hear about concerns over the use of antibiotics on farms. Could vets and farmers be doing more to address the growing problem of resistance to the drugs?
Presented by Anna Jones and produced by Emma Campbell.
Last on