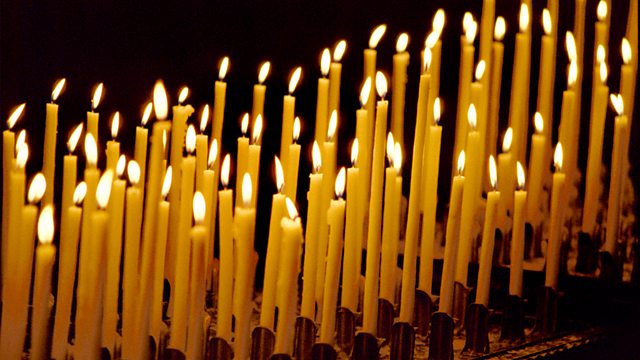 03/04/2014
A spiritual comment and prayer to begin the day with the Revd Dr Janet Wootton.
Last on
The Revd Janet Wootton
Good morning
A week ago today, one of this country's great figures was laid to rest. Many words have been written and spoken in the last couple of weeks about Tony Benn: a man who avowedly became more socialist as he got older, not less; a brilliant orator and debater, razor sharp mind, tireless campaigner for many causes.
Although a convinced atheist, he was brought up as a religious nonconformist, in that fiercely independent Christian tradition, congregationalism. His mother, Margaret, Lady Stansgate, was the first President of the Congregational Federation, when it was formed in 1972, and herself a great social campaigner, with a sharp political mind.
Tony Benn continued to speak at and attend events organised by congregational churches. He would say that his political ideals were shaped by this upbringing in a non-hierarchical structure in which decisions are taken locally by the membership of each church.
Nonconformity and dissent, both religious and political, are right at the heart of our national heritage, though we tend not to celebrate them as much as we do those closer to the heart of the establishment.
The church I attend honours the heritage of John Bunyan, imprisoned for his nonconformist beliefs, and writer of the amazing allegory of the Christian life, Pilgrim's Progress. Along the road is what used to be another church, named after John Howard, the prison reformer, who was stirred to action by the terrible conditions in the gaol, where Bunyan had been held a century earlier.
We thank God for nonconformists, who challenge the status quo by their words and actions. Forgive us for comfortable conformity and give us the strength to dissent from all that is partial and unjust.
Amen