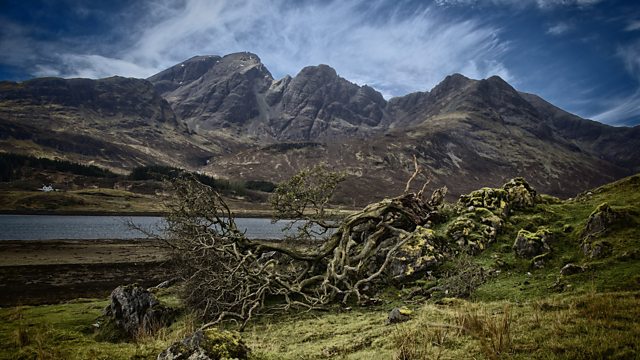 05/04/2014
A visit to a sheep farm at lambing time can only mean one thing: it's all hands to the pump and that includes delivering twins for one member of the Out of Doors team.
Both tenants and landlords agree that tenancy laws need reforming - but not necessarily on what the changes should be. Euan McIlwraith is on Islay listening to both sides of the debate.
How do you go about peeling 100 tonnes of onions a week? A farmer who knows his onions shows us how he does it.
Why the landscape in huge areas of Scotland is changing radically right now because of land management decisions taken 50 years ago.
The long distance path planned for Scotland's south-west coastline.
As police look into the death of 16 raptors in Ross-shire, how the Scottish government want to change the way wildlife crime is investigated.
Plus, organ music and knitting in the historical village of Dornoch.
And Perth Farmers' Market celebrates its 15th birthday.
Last on