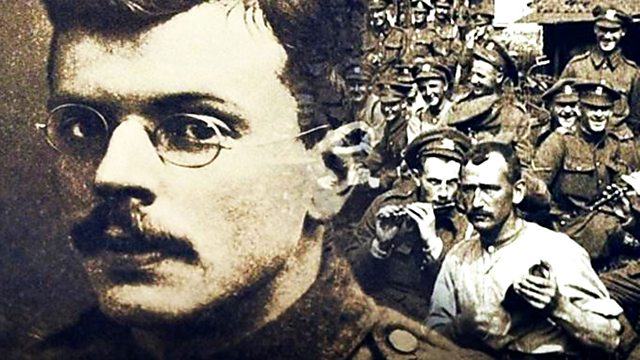 The Poet who Loved the War: Ivor Gurney
Documentary presented by writer Tim Kendall which tells the remarkable story of the First World War soldier-poet who broke all the rules. Ivor Gurney wasn't an officer but a private who bizarrely joined up in the hope that the ordered army life would help ease a mental health condition. Initially this shock therapy worked, but he was eventually shot and gassed and spent the last 15 years of his life in an asylum.
Yet the poetry he wrote there is uniquely powerful - capturing the experience of the ordinary soldier - and the film argues that it is the equal of the work of any of the more well-known soldier-poets of WWI. Gurney was also an accomplished composer and all the music used in the film is his, some of it hauntingly written on the Western Front.
Credits
| Role | Contributor |
| --- | --- |
| Presenter | Tim Kendall |
| Producer | Clive Flowers |
| Director | Clive Flowers |
| Executive Producer | Michael Poole |