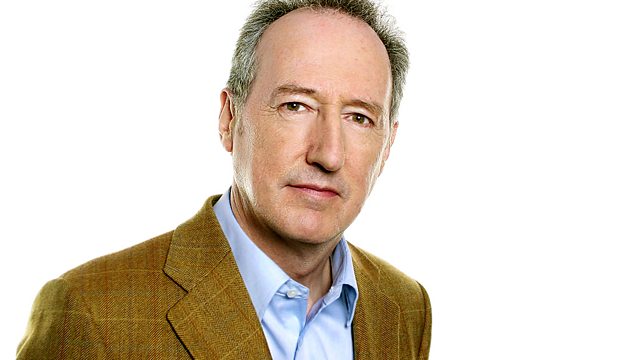 04/04/2014
In a dramatic episode of The Archers at the end of last week, Ruth Archer had a miscarriage and sought comfort from her mother Heather. The moment occurred in Friday's broadcast and was repeated during the omnibus on Sunday - Mothering Sunday. Many Feedback listeners felt the timing of the repeat was inappropriate. But others felt the storyline sensitively explored an issue that affects many women.
On Saturday, The Archers broke out of Ambridge when Lynda Snell was heard on the phone to Any Answers presenter Anita Anand and David Archer burst into Radio 4 continuity. They were just two of the characters that popped up in the Radio 4 schedule as part of Character Invasion. Other fictional interrupters included Big Bird on Tweet of the Day and Roy of the Rovers on Today. But for some listeners mixing fiction with Radio 4's factual output fell flat. We put listeners' comments to Jeremy Howe, Radio 4's Commissioning Editor for Drama.
We'll also be hearing listeners' reaction to a report published on Wednesday by the House of Commons Science and Technology committee. It criticises the BBC's coverage of the Climate Change debate for creating 'false balance' in some of its reports. These findings come as no surprise for some listeners.
Also this week, we try to find out why Radio 4 Long Wave has been disappearing at just after 10 o'clock every morning and returning seven hours later. The answer comes from Alan Boyle, who has the intriguing title of Head of Spectrum and Investigation for BBC Distribution.
And we hitchhike with director Dirk Maggs as we go behind the scenes at the live Radio 4 broadcast of The Hitchhiker's Guide to the Galaxy. On Saturday morning it came home to Radio 4, 36 years after the first series landed, with earth-shattering effect. We'll join the original cast of characters - Arthur Dent, Zaphod Beeblebrox, Ford Prefect, Trillian - and the new Voice of the Book, John Lloyd.
Producer: Will Yates
A Whistledown production for BBC Radio 4.
Last on
Radio 4 Long Wave
Feedback on 4 March 2014 covers the issue of Radio 4 Long Wave
** Disruption to Long Wave tranmissions from March 2014** 
The BBC's Droitwich transmitter will be subject to daily shutdowns on BBC Radio 4 LW, between 10:00-17:30, from Saturday 29 March until Summer 2014. There will also be periods of reduced power for BBC Radio 5 Live MW. This is to enable engineers to work safely, while refurbishing the long wave antenna, and the two masts which support it.
Find out more information here
Full details of the latest Shipping Forecast can be read here