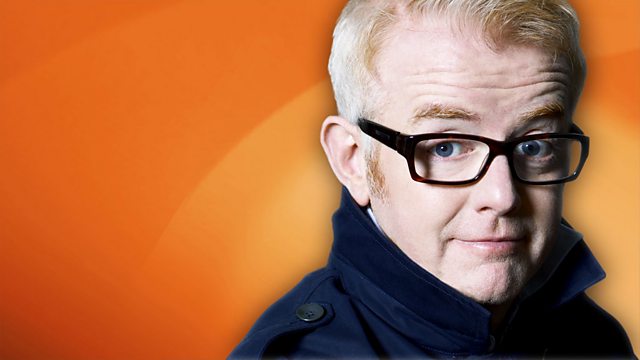 Sahara Sands
Chris clears the air with our BBC Weather "go-to-guy" Alex Deacon, who tells us why the sands from the Sahara are causing us a problem with pollution...
This leads us on to today's top tenuous and your desperate claims to the fame of the sahara...
And we can breathe easily with our mystery guest who was Neil Arthur of 80s outfit Blancmange...
Today's show is dedicated to anyone who knows someone with a classic car, bike or other, and is lobbying them to take part in National Classic Car Day this Friday...
And today's show is entitled: often in life, those who mind don't matter and those who matter, don't mind.
Last on
Pause for Thought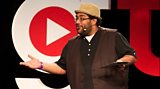 From writer Abdul-Rehman Malik:
Last night here on BBC Radio 2, we heard Janis Gaye, wife of the American singer-songwriter and soul sensation Marvin Gaye, tell the story of his remarkable and troubled life. Marvin Gaye was murdered by his father 30 years ago this week. If he had lived, today would have been his 75th birthday.
My parents had eclectic musical tastes. On any given night, the turntable might play host to the Sabri Brothers, Stevie Wonder and the dulcet tones of Paul Anka. My mother tells me that I'd wander around our little flat tunelessly crying out, "Oh, please, stay with me, Diana-aaah!"
The sound that really nurtured their souls, though, was the melodious recitation of the sacred texts. We had recordings of people reciting the Quran from places as disparate as Kuala Lumpur, Karachi and Cairo. Each brought their own passion and inflection to words which we considered divine.
I however also realised that a working knowledge of pop music was essential
social currency in the schoolyard, so became an avid listener of Top 40 radio.  Ever the aspiring rebel, I still kept my ears open for songs that offered more than a good tune. Songs that might reflect my growing awareness that things were not right with the world. Enter Marvin Gaye.
Tracks like "Mercy Mercy Me" and "What's Going On" were profound meditations on ecological catastrophe and war. "With the world exploding around me, how am I supposed to keep singing love songs?" he once asked. I was hooked.
The 13th century mystic Rumi tells the parable of the reed flute. Cut from the reed bed, it makes a sound both enchanting and mournful. "Anyone pulled from its source, longs to go back," complains the reed. "When I am played, I mingle in the laughing and grieving, but few will hear the secrets hidden within the notes."
I'd like to think Marvin Gaye heard the secrets within the notes. Even as he battled his own demons, it was to love songs he constantly returned. Like Rumi, Marvin too wanted to connect to the true source of love. "God is our friend," he sang, "and all He asks of us is we give each other love." It is probably the greatest gift we can give. Happy birthday Marvin – and thank you!