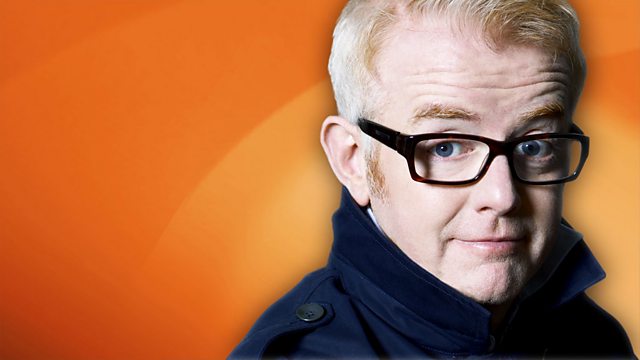 Happy birthday fellow fools
Chris finds out he shares his birthday with the RAF, who celebrate 96 years of their brilliant service today!
Awesome Abigail gets a fanfare when she tells us how she went back in time to be a Tudor girl at school...
Adding some sunshine to the show is our mystery guest who is the wonderful weather woman from BBC Breakfast - Carol Kirkwood...
And, that leads us nicely into today's Top Tenuous and your desperate claims to the fame of the BBC Weather...
Plus, there is the unmissable tale from Vassos entitled "Boys, what were they thinking?"
Today's show is dedicated to fellow April fools...
And today's show is entitled: My inner rings now say I've been here for 48 years, what about yours?
Last on
Pause for Thought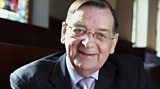 From Leslie Griffiths, Methodist Minister:
April Fools' Day –a time for jokers and pranksters. With some pals, I once climbed a statue of David Lloyd George and put a pint of beer into his outstretched teetotal hand. Then we painted a set of footprints from the base of his statue in the direction of the ladies' loo. Idiots, that's what we were. Sometimes, of course, it's sensible people who turn out to be fools – I'm old enough to recall the Panorama story about the spaghetti harvest in southern Switzerland and all those viewers who wrote in asking how to get a spaghetti tree of their own.
But author and screen-writer David Eggers, writing about a night out in a casino in Connecticut, gives a different twist to foolishness. He describes how a large crowd of people in an unlikely setting, with a band, a terribly old band, playing old, terribly old, numbers, somehow created an atmosphere which had everyone on their feet dancing. Eggers couldn't understand it. He'd been to many indie- or funk-rock shows. But the feelings generated here were different, unconscious, subconscious, pure happiness. Everything was so stupid yet everyone was happy. Fun, he concluded, is only fun when it's foolish, there's no joy without abandon.
Christians can surely agree with this for we have hitched our lives to the biggest fool of them all, someone who was daft enough to believe that love could overcome every obstacle put in its way. People laughed at him, joked at his expense, but he hung in there to the death. His detractors derided the cross on which he died as the ultimate in foolishness and him as the biggest April fool of all time. But I believe, all that was overturned by the Easter event. Even that seems foolish to some, though to millions of others it shows that love that wins in the end, putting hope in our hearts and a smile on all our faces.
Today's Most Popular Tracks
Most added tracks from this show