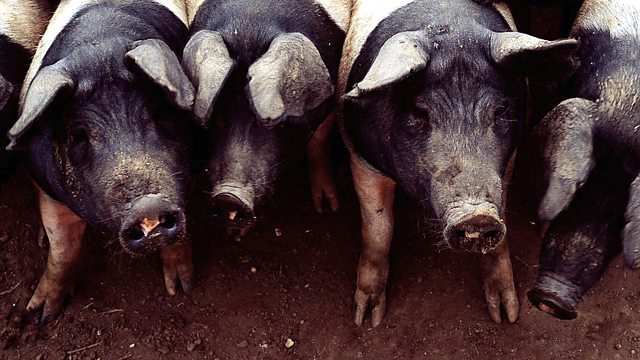 Campylobacter, Fish wars, Dairy collaboration
The Campylobacter bacterium is the most common cause of food poisoning in the UK, affecting almost half a million people every year. Undercooked chicken is significant source of the bug. The Food Standards Agency is already focussing on trying to reduce incidents of the disease, but targets for reduction still aren't being met. What are chicken farmers themselves doing to try to combat the problem?
Line fishermen in the South West will meet the Farming Minister George Eustice later today, to raise their concerns about the method of fishing called wreck netting - where fishermen place their nets over wrecks underwater. They say this type of fishing isn't sustainable, and make accusations of overfishing stocks such as pollock and cod, pushing prices down as a result and putting line-fishing under threat. But wreck netting fishermen say their way IS sustainable. Sybil Ruscoe hears from both sides of the argument.
And high levels of air pollution are expected again today. The dust contains nitrogen, phosphorus and potassium. So could it act as a kind of fertilizer?
Presented by Sybil Ruscoe and produced by Emma Campbell.
Last on