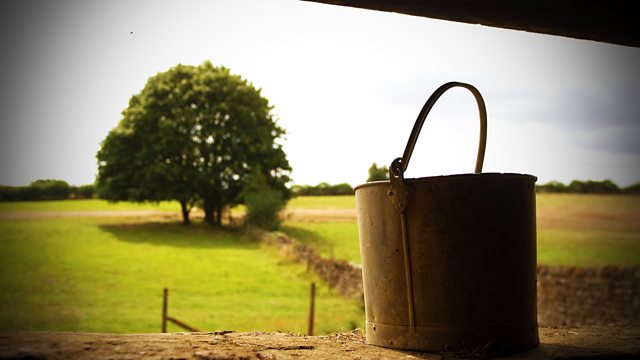 01/04/2014
Rob is horrified to find that the wheels have been removed from his car. After Rob complains, Kenton has a visit from PC Burns. Kenton insists it was a joke, as retaliation for the stag night prank. Unimpressed PC Burns insists that the wheels are returned before seeing if Rob wants to take things further.
Rob is horrified at the state the wheels are in, as Kenton hid them in the pig field to try to implicate Jazzer. Kenton protests that there's no harm done, unlike his having to find his way back from Wales. He offers to put the wheels back on and they agree to draw a line under everything.
PC Burns meets Fallon, struggling with heavy bags. As they chat, he says that if ever Fallon hears noises in the night, she has his number.
David is at Felpersham station to meet Heather, Ruth's mum. Arriving back at Brookfield, he tells Ruth they have a visitor. Seeing her mum, Ruth finally breaks down.
As Ruth and her mum talk, Heather reveals that she herself had three miscarriages. Ruth admits that she has so many feelings that she doesn't know what to do with. Heather says she should just accept them. It will take time but Ruth and David will be fine.
Last on
Countryside Insights from The Archers