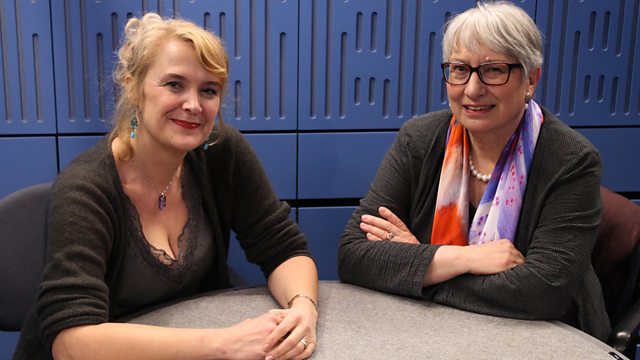 Friday - Sarah Walker with Uta Frith
with Sarah Walker and her guest, developmental psychologist, Uta Frith.
9am
A selection of music, including the Essential CD of the Week: Elizabethan Consort Music; Hesperion XX and Jordi Savall, ALIA VOX. We also have our daily brainteaser at 9.30.
10am
Artist of the Week: Vladimir Ashkenazy
10.30am
2nd April is World Autism Awareness Day, and Sarah's guest this week is the developmental psychologist, Prof. Uta Frith. Uta is a leading expert in the areas of dyslexia and autism, and has contributed several major theories, which have helped form a better understanding of the conditions. Her aim still is to discover the underlying causes of these disorders, and to link them to behaviour and to the brain. She has received an extensive list of awards for her outstanding research, including an honorary DBE in 2012.
11am
Sarah's Essential Choice
Schumann
Symphony No. 1 in B flat Op. 38 'Spring'
Staatskapelle Dresden
Wolfgang Sawallisch (conductor).
Last on
Today's Brainteaser Answer - Only Connect
The connection was: Opus 15.
The music played:
Brahms
1st mvmt - piano concerto no 1 in D minor op. 15
Maurizio Pollini (piano)
Vienna Philharmonic Orchestra
Karl Bohm (conductor)
DG 419 470 2  

Schumann
Kuriose Geshichte (2nd piece from 'Kinderscenen' op.15)
Alfred Brendel (piano)
PHILIPS 434 732 2 

Beethoven
Finale - Piano concerto no 1 in C major op. 15
Radu Lupu (piano)
Israel Philharmonic Orchestra
Zubin Mehta (conductor)
DECCA 425 012 2 
The BBC Classical Playlist