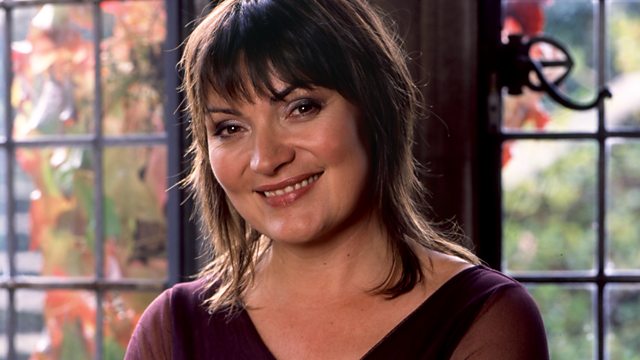 Sightsavers
Listen in pop-out player
Lorraine Kelly presents The Radio 4 Appeal for Sightsavers.
Reg Charity: 207544 (England/Wales); and SC038110 (Scotland)
To Give:
- Freephone 0800 404 8144
- Freepost BBC Radio 4 Appeal, mark the back of the envelope 'Sightsavers'.
Last on
Sightsavers
Sightsavers works to eliminate avoidable blindness and get equality for people with disabilities. The charity helps blind people to see, prevents others from going blind unnecessarily, and supports people to live independently if their sight loss can't be undone.
A huge 80 per cent of visual impairment could be prevented or cured, and Sightsavers works in more than 30 of the world's poorest countries to tackle the causes of avoidable blindness and campaign for the rights of people with disabilities.
For this appeal, we're focusing on the blinding disease trachoma, which is the world's leading cause of avoidable blindness. It's a bacterial infection that's easily spread, especially between mothers and children.
Repeated infections cause your eyelashes to turn inwards, scratching your eye painfully with every blink and eventually making you go blind. Surgery to treat the problem and restore sight can cost as little as £8.
Trachoma currently affects 40 million people across Africa, and Sightsavers wants to eliminate the disease in the countries it works in by 2020.
Hadiya Salehe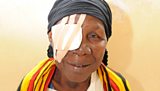 Hadiya, a farmer, put up with trachoma for many years. When the condition develops to the advanced stages, it's so painful people often pluck out their eyelashes to stop them turning in and so scratching the cornea. After seeing an advert for an eye camp funded by Sightsavers, Hadiya attended and was referred for surgery. After the half-hour operation, her first question was "When can I return to work?"
Hafe Mbaue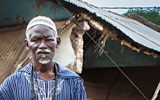 When we met Hafe, not only were his eyes in agony with every blink, but his house had just been destroyed by a flood. It was sheer coincidence that a sanitation inspector assessing the damage recognised Hafe had advanced trachoma and told him it could be treated. Now he's able to see properly and work again, thanks to an £8 operation.
Mass and Babacar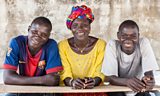 Brothers Mass (14) and Babacar (21) had trachoma so advanced that they needed eye lid operations, usually required by people decades older. "All day long we had pain and tears," says Babacar. "It felt like there was a foreign body in my eye that I couldn't get out." Mass is now back at school and Barbacar is awaiting results after finishing his agricultural studies fieldwork.