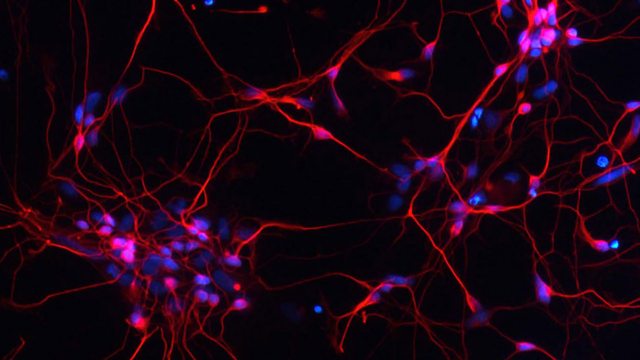 25/03/2014
Adam Walton is in conversation with neurobiologist Professor Yves Barde, one of the new 'Science Stars' boosting the profile of Welsh science.
Last on
Yves Barde
In this week's programme Adam is in conversation with a scientific star. Prof. Yves Barde, originally from Switzerland, was the first appointment of the Welsh Government's £50 million flagship science initiative called Sêr Cymru – Stars of Wales – which aims to boost the international profile and funding of Welsh science.
Yves received international acclaim when in 1989 he discovered the gene which codes for a key protein in the brain. This protein, BDNF, promotes nerve growth and is involved in various brain processes including memory. It may also have a role in developing treatments for depression and Alzheimer's disease.
Adam joins Yves in his new lab at Cardiff University's School of Biosciences. Yves discusses his important new role in Welsh science, the influences that led him to a career in neurobiology and the ten-year scientific adventure which resulted in a better understanding of what Yves himself describes as "the most magnificent organ in the human body". 
Photograph of human neuron by Valérie Crotet, University of Basel