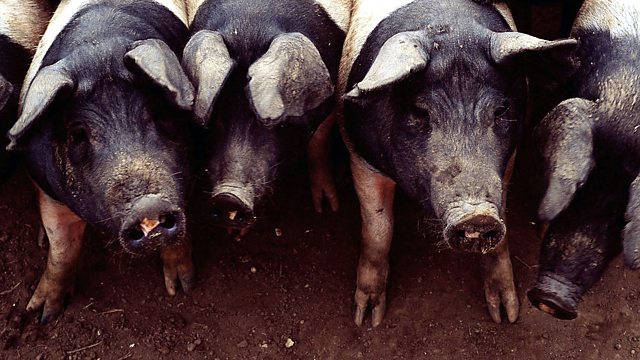 Badgers, waterweed, sheep worrying, BBC School Report
Ministers will face questions about the badger culls, and their future, in the House of Commons today. It is still not clear what will happen to the two pilots in Somerset and Gloucestershire, which are due to run for another three years. Whist leaked initial findings from the Independent Expert Panel report suggested whilst the badger culls were safe, they failed to be effective and missed targets on humaneness.
That report is yet to be officially published and campaigners both for and against badger culling are calling for the full report to be made public. The BBC's political correspondent for the West of England Paul Barltrop told Charlotte Smith, there was also wide speculation over a third potential pilot area earmarked for Dorset. However some anti-cull protestors say that this will not happen.
Sheep worrying is on the rise, according to the NFU Mutual. The insurer says it has had six per-cent increase in incidents. The National Sheep Association's sheep worrying survey has already had over 400 reports of dog attacks on flocks. Marie Lennon visited a farmer in Somerset who has experienced the damage sheep worrying can cause.
Could warmer, wetter Winters increase the problem of invasive species in our waterways? Scientists at Queens University in Belfast say that waterweeds which already cost £57 million per year could be a growing problem as a result of climate change.
And as part of the BBC's School Report we hear from the pupils with a rather unique classroom - a working farm.
Presented by Charlotte Smith and produced by Jules Benham.
Last on