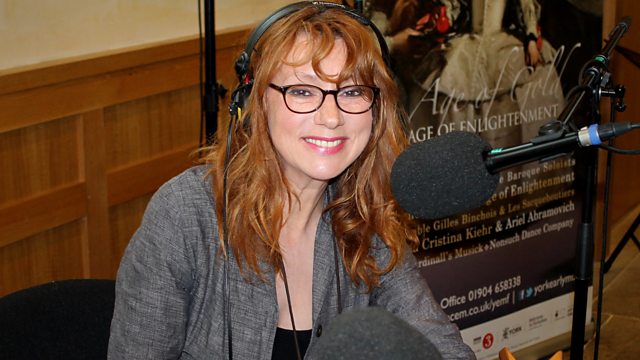 Live at Southbank Centre: Composer Profile - Locatelli
Live at Southbank Centre.
Lucie Skeaping explores the life and works of Pietro Antonio Locatelli, who died 250 years ago.
One of the violin giants of the eighteenth century, Locatelli was born in Bergamo in 1695, but by the age of sixteen had moved to Rome, perhaps to study with the famous but ailing Arcangelo Corelli, but more likely with another prominent virtuoso, Giuseppe Valentini. His growing reputation as a violinist soon began to take him further afield, however, and we know of concert appearances during the 1720s in Mantua and Venice (both places in which he might have met Vivaldi), as well Munich, Kassel, Dresden, Frankfurt and Berlin. His playing was noted particularly for its power and brilliance; 'He plays with so much Fury upon his Fiddle, that in my humble opinion, he must wear out some Dozens of them in a year', wrote one English observer, and indeed his most famous concertos, the Op. 3 set entitled L'Arte del Violino, show a fearsome difficulty that has led to latter-day comparisons with Paganini. In 1729 Locatelli moved to Amsterdam, where he stayed for the rest of his life, making a living as an 'Italiaansch musiekmeester', publishing his own music, giving private concerts, teaching, and selling imported Italian violin strings.
Radio 3 is broadcasting live from a pop-up studio at London's Southbank Centre all day every day for the last two weeks of March. If you're in the area, visit the Radio 3 studio and performance space in the Royal Festival Hall Riverside Café to listen to Radio 3, ask questions and enjoy the special events.
Last on