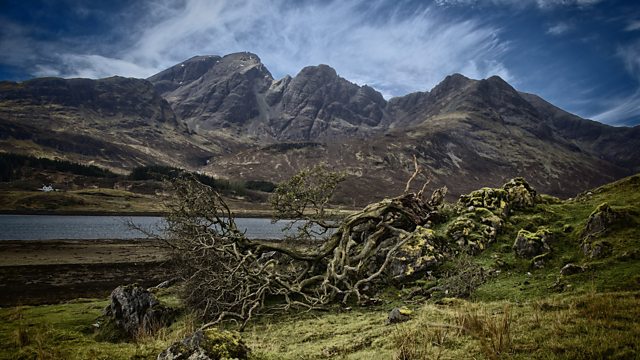 22/03/2014
The devastation of flood damage for one farmer in Perthshire.
How to keep young people working in the Scottish countryside.
The brewery from Arran branching out into cider using apples from a community orchard.
Why salmon hatcheries are proving to be counterproductive in sustaining wild fish stocks on our rivers.
Mark puts in an order for a recycled bike ahead of cycling the new John Muir Way next week.
The asbestos issue behind the closure of one of Scotland's key bothies - Culra.
Chris witnesses a wildlife ranger undertake a swan rescue.
Why remoteness is a relative issue for people living in Scotland's far flung places.
Plus, ahead of their cycle tour, we hear more on the philosophy of the great naturalist, John Muir.
Last on