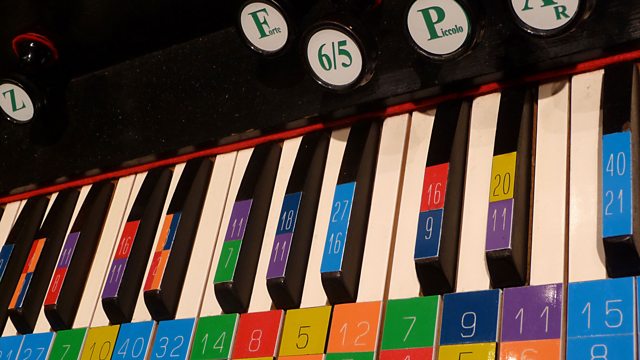 Live at Southbank Centre: Max de Wardener Live Set
Live at Southbank Centre: Robert Worby presents a live set of new music by Max de Wardener, featuring percussionists Joby Burgess and Genevieve Wilkins and sho player Robin Thompson.
Plus music by Frank Zappa and the first-ever UK performance using the amazing musical instruments invented by visionary American composer Harry Partch - a recording of a concert given in Bristol a couple of weeks ago by the Cologne-based ensemble MusikFabrik.
Radio 3 is broadcasting live from a pop-up studio at London's Southbank Centre all day every day for the last two weeks of March. If you're in the area, join us in the Radio 3 studio and performance space in the Royal Festival Hall Riverside Café to listen to Radio 3, ask questions and enjoy the special events.
Last on
New Music Biennial 2017: The Music