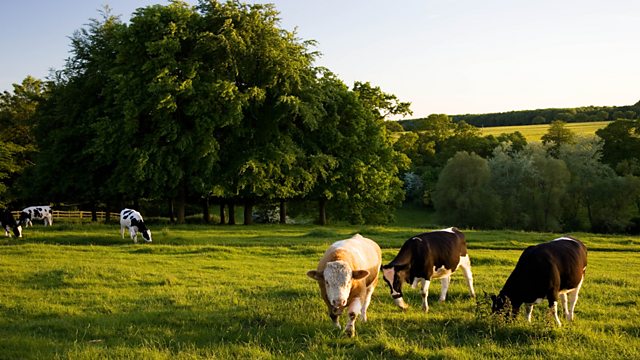 Cattle Scab, Lambing, Free-Range Hens
Farmers in Scotland are warned to look out for their stock after the first case of cattle scab has been confirmed in the country for around thirty years. The disease that's caused by a mite was found in a recently imported calf.
It's hoped insects will entice free-range hens out of their sheds and into the field. Scientists are carrying research in the bid to reduce the number of keel bone fractures amongst hens and reduce feather pecking in the flock.
And Farming Today continues to look at the highs and lows of this years lambing season. Lambing can often be one of the first hands-on jobs an apprentice farmer will be allowed to take on. Anna Hill joined Richard Evans in Norfolk to hear about the helpers he has on the farm. And Farming Today speaks to Kate Humble and Adam Henson ahead of tonight's episode of Lambing Live on BBC2.
Presented by Anna Hill and produced by Lucy Bickerton.
Last on