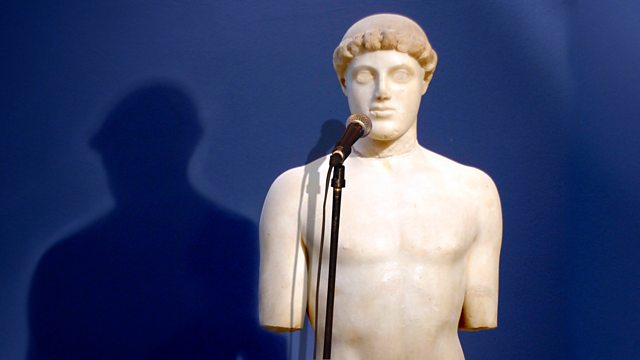 A fresh look at the ancient world.
Natalie Haynes, critic, writer and reformed stand-up comedian, brings the ancient world entertainingly up to date. In each of the four programmes she profiles a figure from ancient Greece or Rome and creates a stand-up routine around them. She then goes in search of the links which make the ancient world still very relevant in the 21st century.
Episode 1: The worst dinner party in history. Natalie investigates the work of the writer Petronius, creator of the infamous Satyricon, later made into a film by Fellini. It's all about excess; as a vegetarian, Natalie's particularly revolted by the way in which the Romans insisted on making edible food look disgusting. With satirical cartoonist Martin Rowson, Fellini fan Richard Dyer and historian Victoria Rimell.
Last on