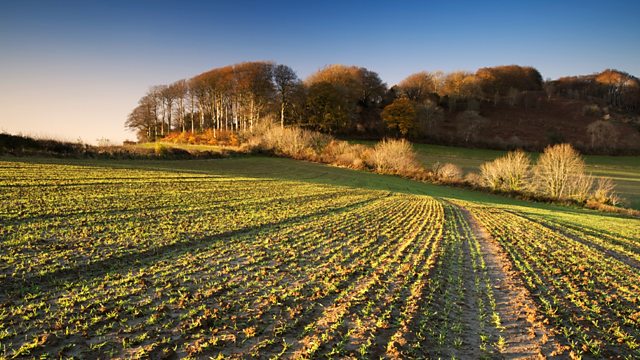 River pollution, Drought and Lambing
Scientists at Lancaster University have begun a three year research project looking at how changing weather patterns could effect the level of agricultural pollution in our rivers. Farming Today hears from Lead Researcher, Professor Phil Haygarth about the concerns that warmer, wetter winters could lower the quality of water in the UK's rivers.
America's biggest agricultural state is currently experiencing one of the worst droughts on record. California produces around half of all fruit and vegetables in the United States. The unrelenting dry weather means that many livestock farmers are being forced to sell stock. Farming Today hears from Kevin Kester who farms 22,000 acres between Los Angeles and San Francisco.
And with lambing in full swing, all this week Farming Today will look at the highs and lows of this demanding time of year. Last year freezing winds and snow fall in the hills wreaked havoc for farmers during the lambing season and they'll be hoping for an improvement this Spring. Sarah Falkingham meets Emma Grey who runs her own flock on a remote National Trust farm in Northumberland.
Presented by Charlotte Smith and produced by Lucy Bickerton.
Last on