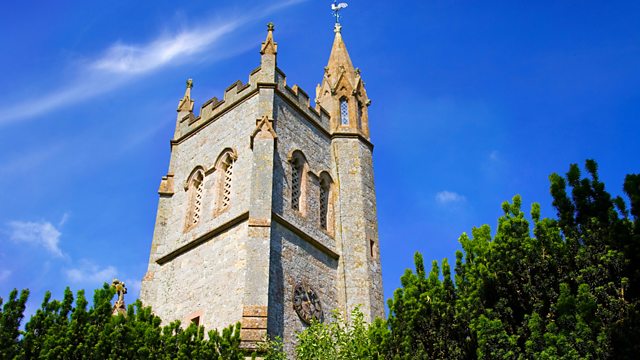 Inside Anger
'Inside anger.' In the third of Radio 4's series 'Inside Lent,' Martin Palmer, Secretary General of the Alliance of Religions and Conservation reflects on the difference between blind and righteous anger. From the Syrian Orthodox Cathedral in West London with His Eminence Archbishop Mar Athanasius, Patriarchal Vicar of the Syrian Orthodox Church in Great Britain. With comments from the Prince of Wales from his speech given last December in support of the Christian Communities in Syria and the Holy Land generally.
Producer: Stephen Shipley
Through programmes on BBC Radio 4, local radio and online resources for individuals and groups, BBC Religion & Ethics' 'Inside Lent', devised by Bishop Stephen Oliver, invites listeners to join a journey of discovery through this Christian season by reflecting on the nature of a number of very human feelings. bbc.co.uk/religion
Lent: Inside love (30th March)
Lent: Inside fear (6th April)
Lent: Inside hope (13th April)
Easter Day - Inside joy (20th April).
Last on
Lent: Inside anger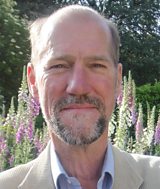 Martin Palmer is a theologian, author, broadcaster and environmentalist.
He is Secretary General of the Alliance of Religions and Conservation (ARC), a secular non-governmental organisation founded by His Royal Highness Prince Philip in 1995 to help faiths to develop environmental and conservation projects based on their own beliefs and practices. He is the author of more 20 than books on religious and environmental topics.
Syrian Orthodox Church 23/03/14
Please note:

This script cannot exactly reflect the transmission, as it was prepared before the service was broadcast. It may include editorial notes prepared by the producer, and minor spelling and other errors that were corrected before the radio broadcast.

It may contain gaps to be filled in at the time so that prayers may reflect the needs of the world, and changes may also be made at the last minute for timing reasons, or to reflect current events.
Radio 4 Opening Announcement:
BBC Radio 4.  It's ten past eight and time for Sunday Worship which today includes a contribution from the Prince of Wales.  The third in our Lent Series comes from the Syrian Orthodox Cathedral in West London.  It's led by Martin Palmer, Secretary-General of the Alliance of Religions and Conservation.
Martin:
Good morning. Five years ago I had the honour of leading Sunday Worship from Syria. Through prayers, reflections and readings by not just leading Syrian Christians but also from ordinary people in the street and from the Grand Mufti, the foremost Muslim leader of Syria we entered into the complex and fascinating multi-religious world of Syria. A world of mixed Christian and Muslim life stretching back nearly fourteen hundred years.
All those who took part five years ago, many of whom were old friends of mine, have been victims of the terrible violence and rage that has descended upon Syria. Some are dead; some in exile; some have been kidnapped and we don't even know by whom; and some have simply disappeared altogether. An ancient world of mutual respect between faiths has been shattered.
To remind ourselves of what has been destroyed, we hear now a section of that programme, from just five years ago, talking about a world which has now been blown apart.
2009 Recording:
Syrian Chant
The chant we've just heard is the final hymn which is sung at the end of communion - in part extemporised by the singer reflecting on the service. Its similarity to the Muslim call to prayer is perhaps not an accident. There is a distinct line of continuity between the melody of the early Church and the call to prayer because Syria was the first Christian area to be conquered by Islam. This continuity between Christianity and Islam is nowhere better expressed than here in Damascus the capital city of Syria and in the Great Mosque. For this former Roman temple to Jupiter was converted into a Cathedral in the 4th Century and into the Grand Mosque in the 8th Century yet it is here that Christians and Muslims have come side by side for over a Millennium to venerate a Christian Saint and a Prophet honoured in Islam, John the Baptist.
Martin:
That was then.  Now millions of ordinary citizens in Syria are refugees – the largest refugee crisis of the 21st century. Millions are in camps outside Syria but many more are refugees within Syria itself trying to escape the violence that the various warring parties are inflicting upon the people. The experience of exile is one which the Israelites knew from both their time in Egypt their time as exiles in captivity in Babylon in the 6th century BC. One of the most famous psalms tells of their desperate sadness at being exiled from their beloved country. But it is also a terrible invocation of anger. 
It is Psalm 137.
Music: Psalm 137 (sung in Arabic)
Reading (in English):
By the rivers of Babylon we sat and wept when we remembered Zion. 2 There on the poplars we hung our harps, 3 for there our captors asked us for songs, our tormentors demanded songs of joy; they said, "Sing us one of the songs of Zion!" 4 How can we sing the songs of the LORD while in a foreign land? 8 O Daughter of Babylon, doomed to destruction, happy is he who repays you for what you have done to us-- 9 he who seizes your infants and dashes them against the rocks.
Martin:
The anger in the psalm is palpable.  We might even say righteous anger at being made captives. But the final few lines are a terrible call for revenge against those who have oppressed the people and are usually left unsung or unsaid. To understand what is happening in the Middle East and especially in Syria with so many groups drawing upon a sense of righteous anger and on a belief that God blesses their anger.  We need to listen to those words and we need to find a faithful response to counter them.
Gracious God, slow to anger and of great kindness, deliver us from the blind anger that seeks to destroy and give us courage to confront every injustice with the righteous energy to overcome all evil in the power of Jesus Christ our Saviour.   Amen.
Music: Lenten Hymn (sung in Syriac)
Martin:
Back announce hymn. 
Our choir this morning is comprised of Syrian Orthodox Christians living in the UK who worship here at the Cathedral.   The music has been sung for at least 1800 years.
The reading for this third Sunday in Lent is from the letter to the Ephesians and is at the heart of our reflections on anger in its many different forms – and the Christian way of dealing with such anger.
Reading (in English): Ephesians 4
Be angry but do not sin; do not let the sun go down on your anger, and do not make room for the devil.  Put away from you all bitterness and wrath and anger and wrangling and slander, together with all malice, and be kind to one another, tender-hearted, forgiving one another, as God in Christ has forgiven you.
Martin:
As long ago as the mid 19th century, the Church of England reached out to the Syrian Orthodox Church throughout what was then the Ottoman and Persian Empires. The bonds created then have meant that Britain now has a thriving Syrian Orthodox community whose cathedral was dedicated in 2010. The leader of the Syrian Orthodox Church in Britain is Archbishop Athanasius whose own family in the Middle East has suffered in the religious and ethnic turmoil of the last few years. We are honoured that he has invited us to his cathedral from where this service is coming and that he is willing to share some of his own personal experiences and reflections.
Archbishop Athanasius:
During this Holy time of Lent we reminisce in our thoughts and hearts about the Middle East the fountain and foundation of our faith established for us by our Lord and redeemer Jesus Christ who taught us the message of true love and sacrifice.
Regrettably, we see today raging wars, killings and destruction. We find that our people and loved ones are being displaced, massacred or kidnapped, our homes, churches and heritage are being destroyed. These situations make us feel sad and angry. However, as Christians and children of hope we must remember Jesus' saying on the cross "Father, forgive them, for they know not what they do". (Luke 23:34).
Anger can explode anytime in our hearts which will lead to revenge. Anger will lead to corruption and killings.  If for any reason, we find ourselves feeling angry, we should immediately remember St Paul's words about not letting the sun go down while you are still angry. This means that Jesus Christ is the sun that shines in our lives and we should not block His radiance by our anger.
I ask you to pray for peace in Syria, Iraq and the whole world. Let us pray for the release and safe return of the kidnapped especially the two Archbishops of Aleppo Mor Gregorius Yohanna Ibrahim and Mor Bolous Yaziji along with the priests, nuns and all the innocent people. Let us pray for the Martyrs and for the victims, orphans, widows, elderly, children and poor. Please pray for the governments of the world so they may have enlightened conscience to lead the people along the path of peace, security and justice. Amen.
Music: Lenten Hymn (sung in Syriac)
Martin:
Back announce hymn.
The Grand Mufti is the most senior Islamic figure in Syria. Five years ago he spoke to us about his vision of the multi-faith world of his country and his role within that.
What you will hear first of all is a brief excerpt from the original service broadcast on Sunday Worship five years ago.
In the Reflection by the Grand Mufti, he had this to say:
2009 Recording :
Jesus Christ did not build all these churches but we as humans and religious leaders build our temples like the Caesars and kings of old.  We have forgotten that the most holy house of God is in our hearts. Take the real and true Islam and the real and true Christianity and then you will find yourself in one common place which is the holiness of God and the dignity of human beings. Therefore Jesus was not a Protestant, or Anglican or Orthodox or Catholic and the prophet Mohammed was not a Sunni or Shi'i.  You as Christian and Muslim Europeans go back to the origins of your religion and you will discover that God is our God and we are all brothers.
Martin:
Throughout the terrible years since, he has remained faithful to his vision and has spoken out fearlessly against those who bring violence and death to his land. Here we hear his words of reflection on the murder of his son by extremists and his understanding of forgiveness and his vision of being the Grand Mufti of all faiths in Syria. The texts have been taken from some of his most recent speeches.
Reading (in English):
'I met those men who assassinated my own son – and they told me they didn't even know whom they were killing. I went to see the two men in the court and they said they'd just been given the number of the car's registration plate, that they didn't know whom they had killed until they went home and watched the news on television."
He was only 21, my youngest son. I am trying to forget that he is dead. In fact I feel as if Saria is still living. On that day, he was to be betrothed to his future wife. She was a student of medicine, he was in the politics and economics department.                                                   
The two men said that in all 15 were involved in planning my son's death. They said they were told he was a very important man. I said to them: 'I forgive you' and I asked the judge to forgive them. But he said they were guilty of 10 times as many crimes and must be judged."
I have never killed any man and I don't intend to kill any man but I regard myself as a bridge of reconciliation. A Mufti must be a father to all.
I am the Mufti of all Syrians – Sunni Muslims, Christians, Alawites, Druze – of all the diversity of sects we had before the war. There is no choice other than reconciliation; it is the only way back.
I am ready to go anywhere in the world to say that war is not a sacred deed. And those who have fought under the name of Jesus, Mohamed or Moses are lying. Prophets come to give life, not death.
Music: Lenten Hymn (sung in Syriac)
Martin:
Back announce hymn.
One of my oldest and dearest friends is – or possibly was Metropolitan – Archbishop – Yohanna Ibrahim.  He gave the sermon in our broadcast five years ago. Just under a year ago he along with the Melkite Archbishop was kidnapped returning from helping to distribute aid to refugees on the Turkish/Syrian border. The priest driving them was shot dead and the two Archbishops kidnapped. We have heard nothing about them since and no-one even knows who did this. My prayer is that he is alive and will return to us with his passion, warmth, humanity and vision of God's people. But I also fear that he is dead.
We could not think of any better message to have than to hear again his sermon of five years ago. I hope you will join me in holding him and all those whose lives have been shattered by this violence, in your prayers.
2009 Recording
The Lord's Prayer in the Syrian Orthodox Church is one of the most important prayers we have.  It is central to our education as we believe that a person who recites this prayer will be able to understand the meaning of belonging to the Christian church.
The opening of the prayer starts with Our Father rather than My Father, it continues saying Give us our daily bread rather than Give me my daily bread. From this request onwards the prayer is a call to start thinking of our bodies and souls together in order to be fully united in the service of God.
We are people who still speak the Aramaic language in our prayers which was the language that Jesus Christ used. We feel we have a deeper understanding of the way the prayer unfolds.
The Lord's Prayer is a source of power for the faithful Christian; we live with the Heavenly Father and ask him to make his will as it is in Heaven so on earth. This does not mean that we must surrender our own individuality and unique contribution but rather that through the power of God become active in creating his kingdom.
Music: Lord's Prayer (sung in Aramaic)
Martin:
Our intercessions are led by members of the Syrian Orthodox Cathedral. The framework for the prayers comes from the writings of one of the Syrian Orthodox Church's finest poet theologians, John the Solitary who lived in Syria in the 5th century.
Reader:
Although he worshipped with the Father,
he was sent as a messenger;
spoke as a teacher;
listened as a student;
fought as a mighty man,
succumbed as a vanquished one;
Bidding :
Lord, we know ourselves as weak…
Lord in your mercy, hear our prayer.
Reader:
he was sold as a vassal,
he freed as a lord;
with the fasters fasting,
with the diners dining,
with the persecuted he was persecuted,
with the fighters he fought;
Bidding:
Lord, we ask for peace and security….
Lord in your mercy, hear our prayer.
Reader:
with those subject to the law keeping the law,
with God a rewarder of those who labour;
with the departed slain,
with God raising the dead;
with the persecuted persecuted,
with God vindicating the persecuted;
Bidding:
Lord, we ask you to comfort….
Lord in your mercy, hear our prayer.
Music: Kyrie Eleison
Martin:
In December last year HRH The Prince of Wales accompanied by Prince Ghazi bin Muhammad of Jordan visited the Coptic and Syrian Orthodox Cathedrals in Stevenage and London to express solidarity with the Christian communities. We are delighted that Prince Charles has allowed us to use his reflection, delivered at an event at Clarence House, when he spoke of his own thoughts and feelings about what has happened in Syria and in the Middle East.
Reflection: HRH The Prince of Wales
I have for some time now been deeply troubled by the growing difficulties faced by Christian communities in various parts of the Middle East. It seems to me that we cannot ignore the fact that Christians in the Middle East are, increasingly, being deliberately targeted by fundamentalist Islamist militants. Christianity was, literally, born in the Middle East and we must not forget our Middle Eastern brothers and sisters in Christ.
In saying all this about the difficulties facing the Christian churches in the Middle East I am, of course, conscious that they are not the only faith community in this region suffering at the moment, nor is the Middle East the only part of the world in which Christians are suffering, but, given the particularly acute circumstances faced by the church communities in the Middle East to-day, I felt it worthwhile to draw attention to their current plight. It is important to note, above all, that the decline of Christians in the region represents a major blow to peace as Christians are part of the fabric of society, often acting as bridge-builders between other communities. This crucial role throughout Middle Eastern society is one recognized by many Muslims (who are not extremists), both Shia or Sunni, who attest to the fact that Christians are their friends and that their communities are needed.
Jordan has set a wonderful example in this regard and, as my wife and I saw for ourselves during our visit, has again taken in a huge number of refugees, this time from Syria during the present troubles.
For twenty years, I have tried to build bridges between Islam and Christianity and to dispel ignorance and misunderstanding. The point though, surely, is that we have now reached a crisis where the bridges are rapidly being deliberately destroyed by those with a vested interest in doing so – and this is achieved through intimidation, false accusation and organized persecution – including to Christian communities in the Middle East at the present time.
Let us remember we are talking about Arab Christians – Syrian, Iraqi, Palestinian, Egyptian and Saudi Christians, as well as those from other Arab countries and from Iran – not Western Christians living in the Middle East.
My prayer is for all beleaguered communities and I believe that Western Christians ought to pray earnestly for fellow-believers in the Middle East. I am reminded that to-day in the Eastern Christian calendar it is the festival of Daniel and the three boys in the fiery furnace, Shadrach, Meshach, and Abednego. They symbolize all those who are persecuted for their faith. But the important point is: they survived!
Martin:
That was His Royal Highness The Prince of Wales speaking on 17th December. For many in Syria and other deeply troubled places in the world, it is only human to cry with Jesus on the cross, "My God, my God, why have you forsaken me?"
The words from the cross come from the opening of Psalm 22 which starts with a dreadful cry of pain and distress. The psalm honestly poses the huge questions of why does this happen and has some of the most powerful and disturbing images of the experience of violence, of persecution and of fear. Slowly, it moves from this to a vision of how by faith in God it is possible to dream of a world made whole again.  Psalm 22.
Music: Psalm 22 (sung in Arabic)
Reading (in English):
My God, my God, why have you forsaken me? Why are you so far from saving me, so far from the words of my groaning? 2 O my God, I cry out by day, but you do not answer, by night, and am not silent. 7 All who see me mock me; they hurl insults, shaking their heads: 8 "He trusts in the LORD; let the LORD rescue him. Let him deliver him, since he delights in him." 19 But you, O LORD, be not far off; O my Strength, come quickly to help me. 22 I will declare your name to my brothers; in the congregation I will praise you. 27 All the ends of the earth will remember and turn to the LORD, and all the families of the nations will bow down before him, 28 for dominion belongs to the LORD and he rules over the nations.
Martin:
Anger is a terrible thing. But it is also a natural human response. I feel anger welling up in me when I think of families – children – I knew in Syria who have been blown apart or taken and tortured or of whom I have heard nothing for the last few years. I feel anger at the killing of Muslim friends who do not belong to what others think is the only true form of the faith.
So what as a Christian does one do with this anger? The Letter to the Ephesians we heard earlier offers one set of answers. But so does the Christ whose death upon the cross we will encounter again on Good Friday. And that for the Christian is the point. The destruction, violence and torture of Maundy Thursday and Good Friday are the doorway to Easter itself. Death and destruction do not have the final say.  Hope and love do.
Our final hymn, after the Blessing, captures this tension between fear, pain, distress and hope which Psalm 22 has touched upon. It was written in the 5th century by a great Orthodox theologian and poet, Synesius of Cyrene.   But first we hear in Syriac and then in English the Blessing from the Archbishop of the Syrian Orthodox Church in Britain.
Blessing (Archbishop)
Hymn: Lord Jesus think on Me (sung in English)