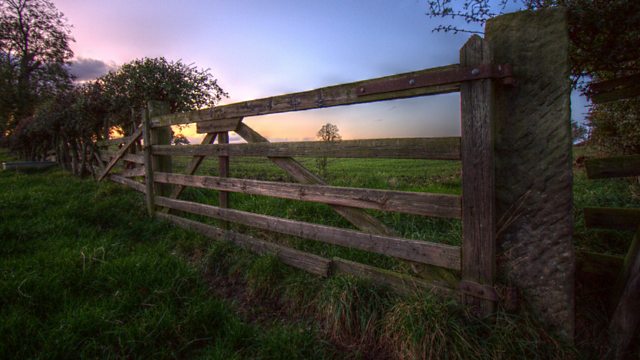 Farming Today This Week: Hill Farming in the Peak District
Making a living from the hills - Charlotte Smith travels into the Peak District National Park to meet Michael Longworth and Diane Atkinson, tenants of a 1,200 acre hill farm. With a flock of 300 Swaledale sheep and a fledgling herd of Highland cattle, the young couple have signed a 10-year tenancy with the National Park Authority, and committed themselves to making a life - and a profit - on wild, windswept moorland.
Charlotte sees for herself the challenges of farming in one of Britain's most popular tourist destinations as Michael finds a gate left open, and all his sheep missing from the field.
But the visitors also bring opportunity. Michael and Diane are in the final stages of getting planning permission to serve tea and cake on their lawn for the ramblers and climbers who pass by on their way to Stannage Edge. Their rented accommodation will also attract the literature fans - the brooding North Lees Hall was inspiration for Rochester's home in Bronte's Jane Eyre. While admitting to finding it "a bit creepy", Diane hopes it'll add extra profit to their diversification.
Is farming alone enough to support a life in the hills, wonders Charlotte. Definitely not according to the entrepreneurial team of two - but it's certainly the best bit.
Presented by Charlotte Smith and produced by Anna Jones.
Last on