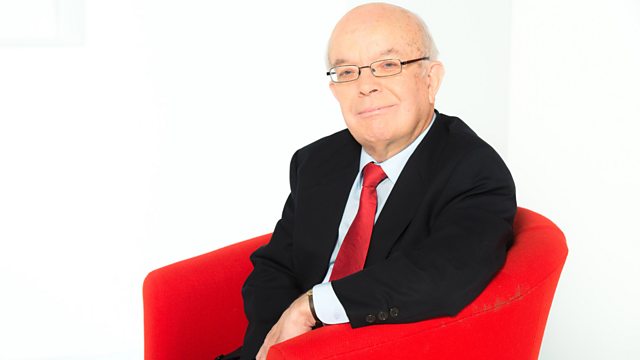 Descent Into Madness
Louis Muvunyi, the Bishop of Kigali, shares his story of living through the atrocity and aftermath of the 1994 Rwandan genocide, when 800,000 people were killed in a hundred days.
Last on
Rwanda: Descent into Madness
April of this year saw the twentieth anniversary of the genocide in Rwanda.    800,000 men, women and children were killed in a hundred days.  The massacres of Tutsis and moderate Hutus - prompted by the assassination of a Hutu president - dragged this African republic through a nightmare which still haunts its people.
Roy Jenkins' guest this week might be alive only because he happened to be studying outside the country during what's been called its descent into madness.  His brothers were less fortunate, and all three were murdered.
Bishop Louis Muvunyi – Bishop of Kigali – on a visit to Britain in March, spoke about the churches' role in reconciliation, restoration and rehabilitation.  He did so knowing that some Christian leaders were among the heroes, saving many lives; and that others were themselves villains, sometimes handing over their own people to be slaughtered.
How does a country recover from such an atrocity?  How can a church do so?   And how real are words like forgiveness and reconciliation when you've lived through horror on this scale?  Bishop Louis shares his story of living through the genocide and its aftermath.
[First broadcast in  March 2014]