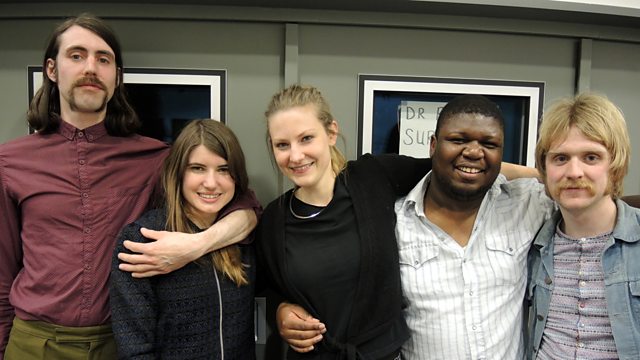 Smoke Fairies
Burning up the airwaves tonight, its the welcome return of the Smoke Fairies.
Katherine Blamire and Jessica Davies aka The Smoke Fairies are old friends of the show, doing their first session for us back in 2009. Since then they're released three albums with the fourth, the imaginatively titled "Smoke Fairies" out in April on Full Time Hobby records. If you've been listening carefully you'll have heard the single "Eclipse Them All" on the show.
Over the years they've supported the likes of Brian Ferry and Richard Hawley and in December 2009 became the first UK act to release a single on Jack White's Third Man Records. White also produced it and played guitar and drums on it too so he must a fan. Not that we're not surprised. They are great.
Last on