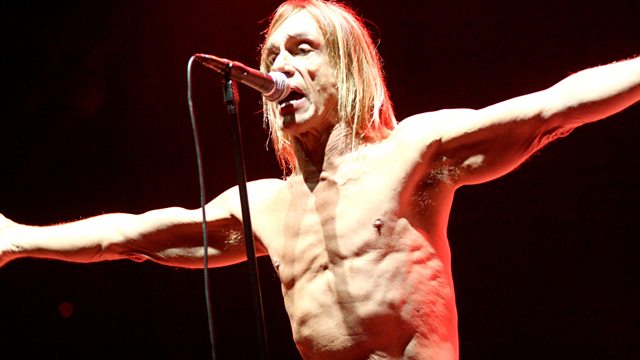 #Iggy6Music - Iggy Pop Playlist
In honour of none-other-than Iggy Pop joining 6 Music's presenter roster, Tom Robinson invites 6 Music listeners to create a special playlist celebrating the life and work of this inimitable music icon.
The man born James Osterberg is credited as one of the inventors of punk rock via his band The Stooges as well as the inspiration for helping kick-start Bowie's career. Add to that his mesmerising (mostly bare-chested) live performances, and Mr Pop is among a hallowed few who truly deserve the moniker of "music legend."
Straight after Iggy's first show on March 16, Now Playing @6Music offers listeners the opportunity to pick their all-time favourite Iggy-related tracks and share their stories via different platforms - creating a unique celebration of the life and work of the man dubbed the "wildest man in rock".
Driven by social media, the show invites listeners' Iggy song suggestions and comments via the hashtag #Iggy6Music on Twitter as well as through Facebook, collaborative playlists on Spotify and Rdio and the other usual contact methods.
Last on