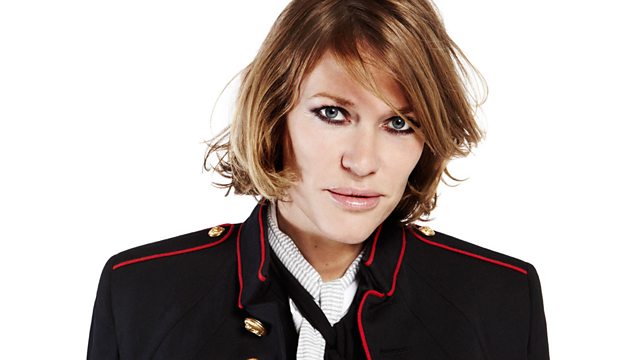 Journalist Simon Broughton joins Cerys
World Music journalist Simon Broughton joins Cerys to discuss the forthcoming Songlines Music Awards 2014.
Cerys Matthews brings you eclectic music from blues to beats with poetry and the best live music sessions.
Last on
The Forager's Code
English law is complicated, you can take 'fruit, flowers, foliage and fungi' but nothing dug up, from public rights of way for your own consumption only, if there is no national protection of the site or species or local bylaw. 
Always get the landowners permission first. 
Pick only what you need. 
Foraging on protected land such as SSSI's and nature reserves can cause damage beyond repair and can be illegal. 
Do not collect rare or red list species or those protected by law. 
Follow the Countryside Code. 
Take reputable field guides with you and fully identify species before picking them. 
Minimise damage to vegetation, leaf litter and soil. 
Respect and protect other species, including poisonous ones. 
Ancient woodland and permement pasture often contain a rich variety of species including rarities.
Avoid removing dead wood. 
Do not collect species you don't intent to eat. 
Be aware that some species may make you unwell and that some are deadly!
Some species are only edible in certain seasons or at different stages of its growth, or after cooking. 
For fungi, pick no more than 1.5 kg of fungi total per visit, many species other than humans eat fungi. 
Don't collect 'buttons' (mushrooms that haven't expanded), giving them time to expand will help identification, allow spores to be discharged and give you more to eat. 
Today's Recipe: Garlic Focaccia
Wild garlic has a milder more gentle flavour than the farmed garlic bulbs we buy in supermarkets today and is incredibly versatile to cook with. We usually pick a handful of leaves and blend it with pine nuts and olive oil to make pesto that we store in jars in the fridge. Last year the boys made 'green' spaghetti by blending some wild garlic leaves and adding it to the ingredients to make home made pasta. They love using the pasta machine to roll it out, and to make it bright green had that added fun element too. <?xml:namespace prefix = o ns = "urn:schemas-microsoft-com:office:office" />
If I can find any wild garlic this week, I'm going to try and make a wild garlic focaccia. Using a white bread recipe and following all the instructions, before baking I push down the dough into a square or oblong oiled baking tray, so there are a lot of fingerprint dimples all over. I'll blend five or six leaves (remove the stalks) with a really generous amount of olive oil and pour all over before baking. Focaccia is delicious eaten warm straight from the oven!