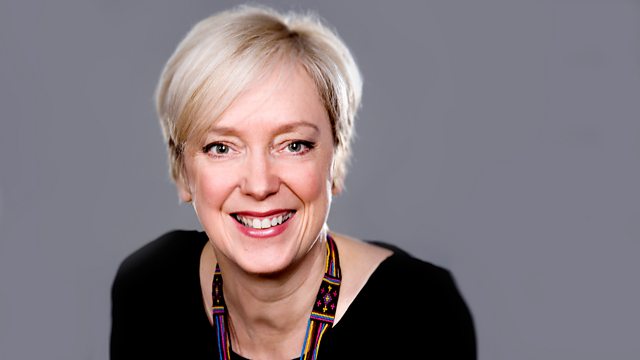 19/03/2014
Do you have a spiritual home? Comedian Lucy Porter tells Janice why she's always wanted to be a northerner.
From the north to Nordic-noir: Cilla and Rolf Börjlind are a Swedish husband-and-wife team who have written the scripts for many a Scandinavian crime drama. Now they've penned a novel of their own.
Willie Campbell, former frontman of Astrid, is about to release a new album - in Gaelic. He talks to Janice about life and language.
Former teacher Christopher Rush explains why he chose Shakespeare as a main character in his novel Will. And Janice hears about a modern literary giant: Frankétienne, a Haitian poet and playwright whose work is celebrated in Glasgow this week.
Plus a new film, Svengali, and why for actor Jonny Owen, the story of getting it to screen is itself worthy of a movie plot.
Last on