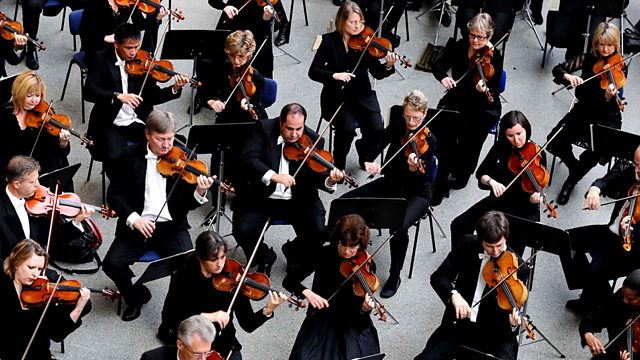 This week features the BBC Symphony Orchestra and BBC Singers in highlights from their Villa-Lobos Total Immersion concerts recorded at The Barbican earlier this month. Today's programme includes his most famous work - the Bachianas Brasileiras no.5, his Amerindian Legends, inspired by Brazilian folk traditions, and a rare chance to hear his Symphony no.9.
Introduced by Penny Gore from the Radio 3 pop-up studio at London's Southbank Centre. If you're in the area, visit the Radio 3 studio and performance space in the Royal Festival Hall Riverside Café to listen to Radio 3, ask questions and enjoy the special events.
2pm
Villa-Lobos: Bachianas Brasileiras no.5
Anu Komsi (soprano)
BBC SO
Sakari Oramo (conductor)
Villa-Lobos: Guitar Etudes: Etude no. 7 (Tres animé), Etude no. 8 (Modere), Etude no. 10 (Tres animé)
Sean Shibe (guitar)
2.20
Sibelius: Violin Concerto
Chee-Yun (violin)
BBC SO
Jiri Belohlavek (conductor)
Villa-Lobos: Duas Lendas Amerindias
Villa-Lobos: As Costureiras
BBC Singers
Celso Antunes (conductor)
3pm
Villa-Lobos: Symphony no.9
BBC SO
Sakari Oramo (conductor).
Last on