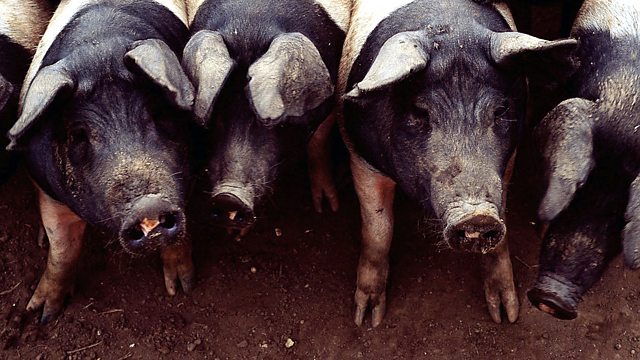 Meat fraud, budget and pollinators
Turkey curry masquerading as lamb curry, chicken in beef sausages and a chicken samosa made of lamb - mass mislabelling of meat is discovered by Trading Standards in Leicester. Testing began in May last year, several months after the horsemeat scandal broke. Of 105 meat items, 47 of them contained undeclared meat. Anna Hill discusses the findings with Chris Elliott, professor of Food Safety at Queen's University Belfast, who's been tasked by the Government to review the food system following Horsegate.
A Cambridgeshire agronomy company is showing farmers how to encourage more pollinators onto their land during crucial times of the year, and as a result, increase the yield from their fields. Anna Hill dons a beekeeper's suit and finds out why some farms don't have enough blossom and flowering plants at the right time of year.
We have a quick round-up of the Chancellor's Budget with accountant Ryan Conlon on how it will help or hinder farmers. In a nutshell - less cash on the renewable energy front, but increased support for exports and more tax incentives for investment on farms.
And we look at how reforms to the Common Agricultural Policy will affect hill farmers. Even up on the highest peaks, in the most remote corners of Britain, farmers can't escape the bureaucracy of Brussels and changes are afoot. Entry Level Stewardship, the most basic environmental scheme, is being scrapped and the plan now is to compensate for that loss by shifting money 'up hill' under Pillar One, that's the direct payment. Julia Aglionby, director of the National Centre for the Uplands, goes over the details.
Presented by Anna Hill and produced in Bristol by Anna Jones.
Last on