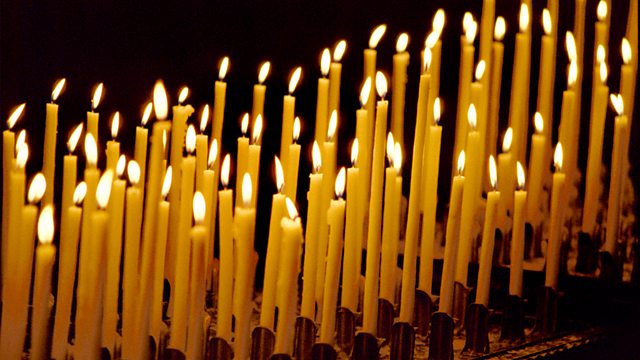 19/03/2014
A spiritual comment and prayer to begin the day, with the Rev Dr Gordon Gray.
Last on
Prayer for the Day: Rev Dr Gordon Gray
Wednesday 19th March 2014
(4) Breaching Walls
Good morning I wonder if the leaders of East and West Germany imagined that their historic meeting in Erfurt, East Germany, on the 19th of March 1970 would be the first step to the reunification of Germany twenty years later; or, on the other hand, that this process might take so long! 
It was in that same year, 1970, that I first travelled beyond the 'Iron Curtain' to a Conference of East-West  European Church Youth Leaders in the heart of the East German countryside. There Dr Jacob, General Secretary of the Protestant Church of the German Democratic Republic thanked those of us from the West that our Churches had kept contact with his Church cut off by the regime of atheistic Communism.  My personal contacts were to culminate in the 1983 celebrations of the five hundredth anniversary of Martin Luther's birth, held in his University town of Wittenberg. Some 2000 young people had welcomed Chancellor Brandt in 1970; some 25,000 young adults celebrated Luther in 1983. They all dreamt of freedom, democracy and an end to corruption. But it takes time to take down walls --  a lesson we in Northern Ireland are still having to remember. But symbolic, prophetic actions play their part in pointing to the coming future – what Jesus called the Kingdom of God.
Lord God, may we have the courage to take steps, however small, for Truth, Justice and Integrity, faith to hold to our dreams of a better world, and patience to wait for its unfolding, in Your time.
AMEN