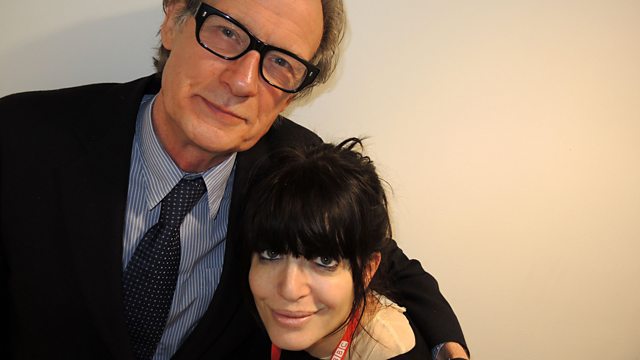 Bill Nighy and Vicky McClure
Bill Nighy chats to Claudia about starring as MI5 spy Johnny Worricker, his slight obsession with Christopher Walken and the importance of wearing a suit on set. Plus Sexy Beast director Jonathan Glazer talks about his new film Under The Skin starring Scarlett Johansson as an alien seductress.
Last on
Bill Nighy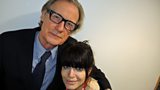 Actor Bill Nighy reprises his role of ex-MI5 operative Johnny Worricker in the follow-up to the 2011 thriller Page Eight.
If you missed last night's episode of Worricker, you can catch up on the BBC iplayer and then the next episode is on Thursday at 9pm on BBC-2.
Jonny Owen and Vicky McClure
Svengali began it's life as a cult internet series but has now been made into a film boasting some of the finest British actors around including Vicky McClure.
Writer and creator of Svengali Jonny Owen, and actress Vicky McClure join Claudia.
Svengali starring Jonny Owen and Vicky McClure is in cinemas now, rated PG
Peter Bradshaw with the film review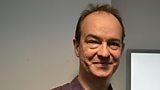 1: Starred Up
Director: David Mackenzie
Cast:  Jack O'Connell, Ben Medelsohn, Rupert Friend
Jack O'Connell plays 19 year-old Eric Love, a violent and troubled teenager making the difficult transition from a young offenders' institute to adult prison. He seems to be destined for a life behind bars, but the prison's unconventional therapist is determined to help Eric find a way through, assisted by of one of the prison's longest serving inmates – Neville – who just happens to be Eric's father.
Starred up is out now, rated 18.

2: A Long Way Down
Director: Pascal Chaumeil
Cast: Pierce Brosnan, Aaron Paul, Imogen Poots, Toni Collette, Rosamund Pike
Four lost souls – a disgraced TV presenter, a foul-mouthed teen, an isolated single mother and a solipsistic muso – decide to end their lives on the same night, New Year's Eve. When this disillusioned quartet of strangers meet unintentionally at the same suicide hotspot, a London high-rise with the well-earned nickname Topper's Tower, they mutually agree to call off their plans for six weeks, forming an unconventional, dysfunctional family, becoming media sensations as the Topper House Four and searching together for the reasons to keep on living.
A Long Way Down is out from today, rated 15
3: Salvo
Director: Antonio Piazza, Fabio Grassadonia
Cast: Saleh Bakir, Luigi Lo Cascio
A hitman for the Sicilian Mafia, Salvo is solitary, cold and ruthless. When he sneaks into a house on an assignment, he discovers Rita, an innocent young blind girl who must stand by powerlessly while her brother is assassinated. What follows is an intense exchange fueled by adrenaline and fear between the killer and his witness, one that changes their two lives in an instant.

Salvo is now out on limited release and it's rated 12A

4: Dvd: The King Of Comedy (the 1983 cult classic with Robert de Niro re-released)
Director: Martin Scorcese
Cast: Robert De Niro, Jerry Lewis, Sandra Bernhard
Robert De Niro plays the emotionally unstable, horrendously untalented Rupert Pupkin, a wannabe Vegas-style comedian. His fantasies are egged-on by Marsha, a talk-show groupie (played by Sandra Bernhard) who hatches a devious, sure-to-backfire plan.

The King Of Comedy is rereleased on DVD and BluRay on April 7th, rated PG.

Alex Heminsley with the book review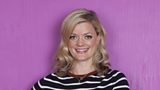 1: Shotgun Love Songs - Nickolas Butler
Henry, Lee, Kip and Ronny grew up together in rural Wisconsin, but their lives have since taken different paths. Henry stayed home and married his first love, whilst the others left in search of something more. Ronnie became a rodeo star, Kip made his fortune in the city, and musician Lee found fame -- but heartbreak, too. Now all four are reunited for a wedding, but amid happiness and celebration, old rivalries resurface and a wife's secret threatens to tear both a marriage and a friendship apart.

2: Do No Harm: Stories of Life, Death and Brain Surgery - Henry Marsh
What is it like to be a brain surgeon? How does it feel to hold someone's life in your hands, to cut into the stuff that creates thought, feeling and reason? How do you live with the consequences of performing a potentially life-saving operation when it all goes wrong? In neurosurgery, more than in any other branch of medicine, the doctor's oath to 'do no harm' holds a bitter irony. Operations on the brain carry grave risks. Every day, Henry Marsh must make agonising decisions, often in the face of great urgency and uncertainty.
Personal Pick: Cover Her Face: PD James

St Cedd's Church fete had been held in the grounds of Martingale manor house for generations. As if organizing stalls, as well as presiding over luncheon, the bishop and the tea tent, were not enough for Mrs Maxie on that mellow July afternoon, she also had to contend with the news of her son's sudden engagement to her new parlour maid, the sly single mother, Sally Jupp. On the following morning Martingale and the whole village are shocked by the discovery of Sally Jupp's body. Investigating the violent death at the manor house, Detective Chief Inspector Adam Dalgliesh is embroiled in the complicated passions beneath the calm surface of English village life.
Thomas Magill at the Keywords At Tate Liverpool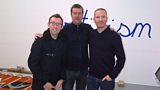 At Tate Liverpool, the Keywords exhibition is exploring how the policital landscape of the 1980s redefined the meaning of some our vocabulary and influenced the art created back then.
Our reporter Thomas Magill has been on a tour of Liverpool to discover what the mood of the city was 30 years ago.
You can see Keywords at Tate Liverpool until 11th May.
(Pictured L-R Thomas Magill, Peter Hooton and curator Gavin Delhunty)