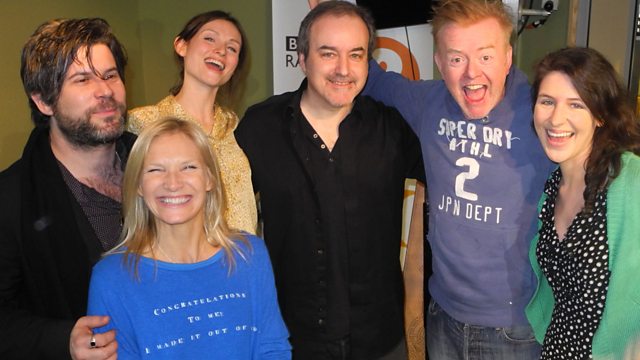 Samuel L Jackson, Sophie Ellis-Bextor and David Arnold
Chris is joined by Hollywood star Samuel L.Jackson, singer Sophie Ellis-Bextor and top film composer David Arnold.
Last on
Pause for Thought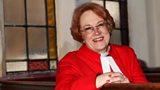 From Canon Ann Easter.
Now you know that I'm absolutely unsporty – I'm built for comfort, rather than speed, at school when I had to play hockey, I was the goalie as that meant instead of wearing a very short skirt and dashing around, I could wear nice warm trousers and big pads and could stand and chat while all the action was up the other end of the field. I must point out here, of course, that, on many other occasions, I was told off for wearing short skirts – just not on a playing field!
So I must say I'm impressed by all those people doing amazingly brave, sporty things to raise money for needy people.
And I remembered a 9 year old boy at my husband Christopher's church, called David, who had cerebral palsy.  His special school had a sports day, just like all the others, and David's mum was so pleased because her boy had been chosen to take part in a running race. He found running difficult but they'd helped him to practice and had high hopes for success.
The great day came and David lined up with some other children; the whistle blew and off they went, with David soon in the lead!
But, before they got very far, David looked around to see that, in the excitement, one of his friends had fallen over. Despite the cheers of the crowd, David stopped and went back to help his friend get up and they trotted along together, laughing and giggling all the way to the finishing line.
David didn't win that running race – but he has a place right at the front of the human race because he just knew that winning would be no fun if his friends weren't there too.
The people who will enjoy doing sporty stuff to raise money know that they will enable other, less fortunate people to have fuller, richer lives, so that they feel properly part of the human race, and in that way, we all win.
Today's Most Popular Tracks
Most added tracks from this show