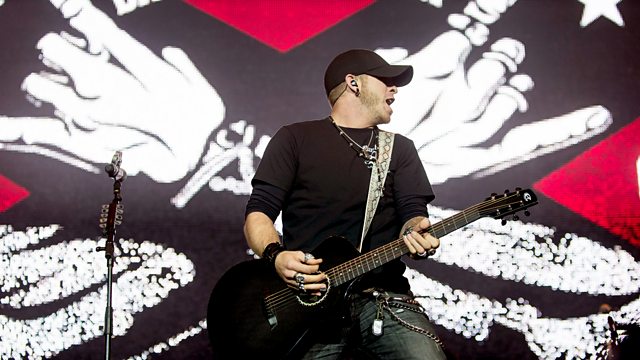 Nashville UK
As part of Radio 2's coverage of the second C2C (Country To Country) Festival at London's 02 Arena, Paul Sexton takes the pulse of country music in the U.K. with the help of Nashville stars, writers and executives who are frequent visitors to our shores. He also talks to some British artists who are taking country music across the Atlantic in the other direction.
The documentary assesses exactly where country music is in the U.K. in 2014, as the genre enjoys its highest profile here for years. That's thanks in no small part to the C2C event itself (which last year starred major names like Tim McGraw, Carrie Underwood and LeAnn Rimes and this year features Brad Paisley, The Band Perry, the Dixie Chicks and more) and the huge popularity of the 'Nashville' TV series. Many viewers who thought themselves to be country agnostics have professed the show to be their "guilty pleasure."
So, what are the reasons behind the new country upswing, and can the genre shed the old-fashioned image it's always fought against in Britain without becoming pop music in disguise? Contributors will include artists such as The Band Perry, Brad Paisley, Chris Young and Brantley Gilbert; the man who signed Taylor Swift when she was a 15-year-old unknown, Big Machine Label Group President Scott Borchetta, Tennessee native and country music observer Laura Cantrell and 'Nashville' soundtrack songwriter Trent Dabbs, who penned the song 'Undermine' for the first series with country's hottest new property of the last year, Grammy-winning Kacey Musgraves.
The show will also include an exclusive live session performance by a new British duo who have been the subject of huge label attention in recent weeks, The Shires, one of several promising artists determined to export their English country roots to their American counterparts.
Paul Sexton is a frequent visitor to Nashville who's written and broadcast about country music for many years and presented Radio 2's live coverage of the CMA Awards in 2007. He has deputised on Bob Harris Country as well as presenting previous country-themed documentaries for the network such as 'Roots, Rappers & Rednecks.'.