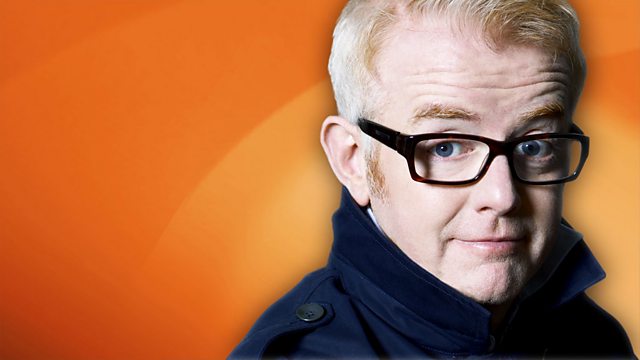 20/03/2014
A fully interactive show for all the family, featuring music, special guests and listeners on the phone.
Last on
Pause for Thought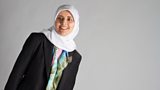 From Sarah Joseph, Editor of a Muslim lifestyle magazine:
Sport Relief is well underway. I'm amazed by the challenge Radio 2's Jo Whiley has taken on—being on a treadmill in a Perspex box for 26 hours. She was on it through the night last night and will hopefully still be going strong right through until 10pm. I cannot imagine undertaking such a feat. I walked a marathon last year, but Jo's challenge comes under the realm of the extraordinary.

Now, I will confess – I was particularly bad at sport. At school, the sporty girls - Fiona and Julie - were always team captains, and as such they would call out the names of girls to join their team. Natalie and I – the unsporty girls- were always the last two girls left. I can still remember that feeling of dread if there was team sports at PE. But I wasn't only bad at team sports, I was pretty terrible at individual sport too. The first year of cross country I came 79th out of 80. I think only Natalie came after me. I was however good at orienteering – as my map reading skills were better than everybody else, that gave me the confidence to try a bit more.

I trained and the next year I came 7th out of 80 girls, which meant I made the running team for the Inner London Schools Cup. My PE teacher thought it was a fluke though and refused to put me in the team. I came 7th again the next year, and insisted I had earned my place in the team. We won something too.

I knew I was not a natural athlete, but by moving outside my comfort zone I learned I did not have to feel so self-conscious. The Qur'an tells us that "God is with those who persevere" and I certainly learnt that through sport. I was not naturally sporty, but I do believe hard work, determination and perseverance will win out, and confidence comes as a result of trying.

As for Jo Whiley's treadmill challenge, she says the thing that will keep her going is knowing that the money raised will be spent "helping people living incredibly tough lives". Now that is determination and perseverance being put to really good use.
Today's Most Popular Tracks
Most added tracks from this show