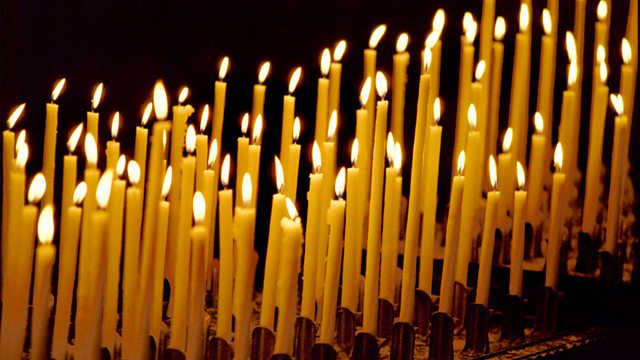 17/03/2014
A spiritual comment and prayer to begin the day, with the Rev Dr Gordon Gray.
Last on
Prayer for the Day: Rev Dr Gordon Gray
Monday 17th March 2014
 
(2) Pilgrimage

Good morning. Today Patrick, Ireland's Patron Saint, is celebrated in Irish communities around the world, in Church Services and events -- like the annual pilgrimage to Slemish, a volcanic plug soaring 1500 feet above the Antrim plateau. Legend holds that it was here that the 16-year old Patrick, snatched from his home in Britain by Irish raiders, spent six lonely years as a shepherd-slave. He escaped, returning years later, to become Ireland's Patron Saint. He died on the 17th of March 461 AD.
I'd passed by Slemish hundreds of times -- until St Patrick's Day a couple of years ago, when I joined in the climb, just for the adventure. At first the going was easy but it soon became more difficult. Pausing to get my breath back I had time to reflect: Why really was I doing this, and in my mid seventies?   But eventually I struggled to the top. And there I found my answer: as I surveyed the countryside far below a sense of joyful wonder flooded into me.  But it was a simple wooden cross, guyed to a rock and reflected in a pool of water that really spoke to my heart. Like the young Patrick, here on Slemish I was touched by a mysterious spiritual reality; and life and its priorities took on a fresh perspective. My adventure had become a pilgrimage after all!
Lord, help me to be open to surprises, to sense Your presence, hear your voice, and be filled with your Peace in today's journey of activities and encounters.
AMEN